Lighthouse tracking - base station 1.0 provides up to 160 sq. Feet of play space for those that demand the best in Vive VR gaming.
Crystal-clear graphics - see the virtual world through a 2880 x 1700 combined Pixel resolution. All-new LCD panels reduce the distance between Pixels, minimizing the screen-door effect.
Flip-up design - go easily between reality and virtual reality with the flip-up design, without disrupting your VR journey.
Vive port - Get the most out of VR with Infinity. Enjoy unlimited access to hundreds of VR games, apps, and videos.
Vive reality system - Vive reality system lets you navigate seamlessly between virtual experiences. Discover new content, launch titles from your library, play a video, or browse the web.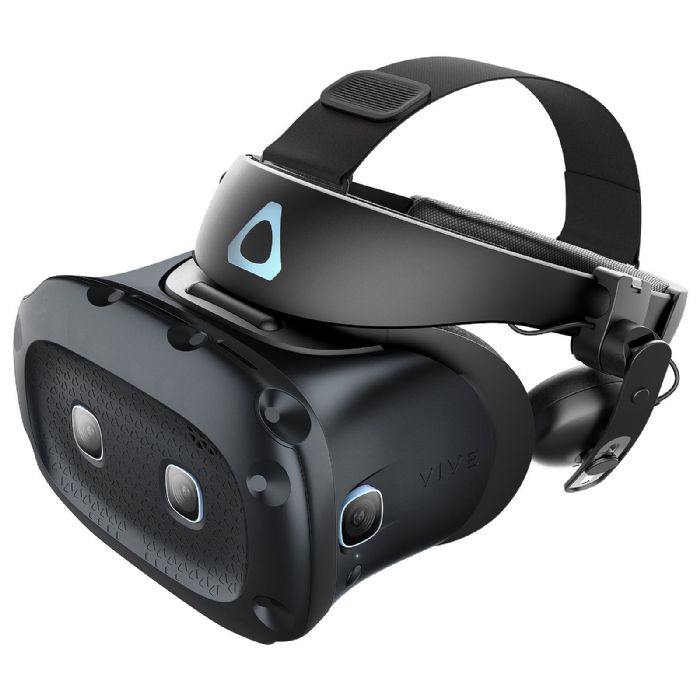 Refined inside-out tracking.
Six camera sensors and the latest software optimisations enhance inside-out tracking accuracy. Supports a wide field of view (FOV) and six-degree-of-freedom (6DoF) for greater freedom of movement.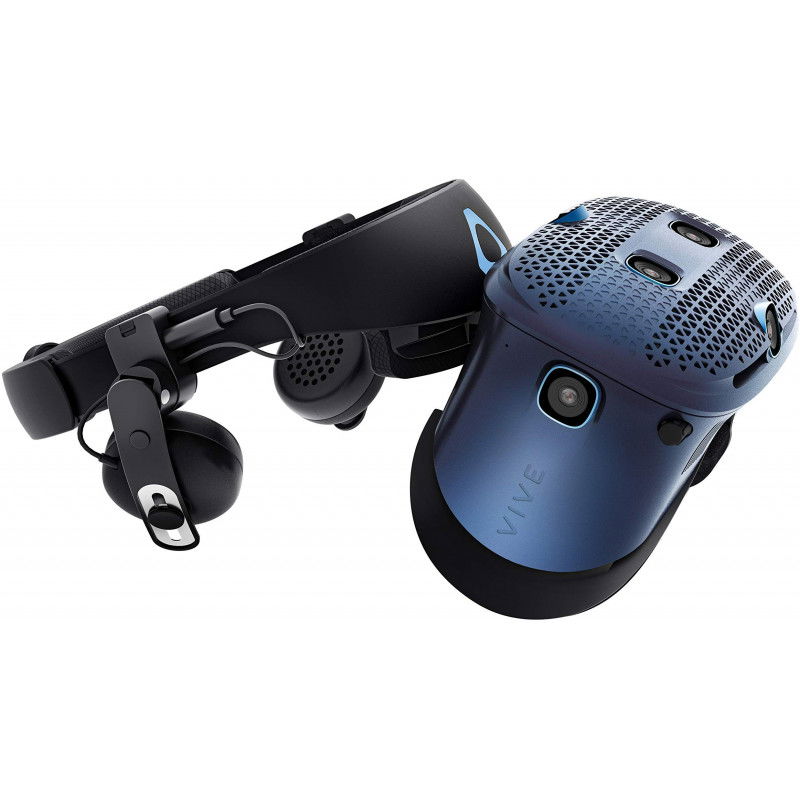 Unmatched graphics quality.
View text and graphics through a 2880 x 1700 combined pixel resolution—the most impressive VIVE visual resolution yet. All-new LCD panels reduce the distance between pixels, minimizing the screen-door effect.
Quick & easy setup.
Inside-out tracking enables plug-and-play portability. Pairs with a wide-array of VR-ready PC desktops and laptops. No base stations needed.
Minimal interruptions & easy fit.
Go between reality and virtual reality in seconds with the flip-up design — all without disrupting your immersive journey.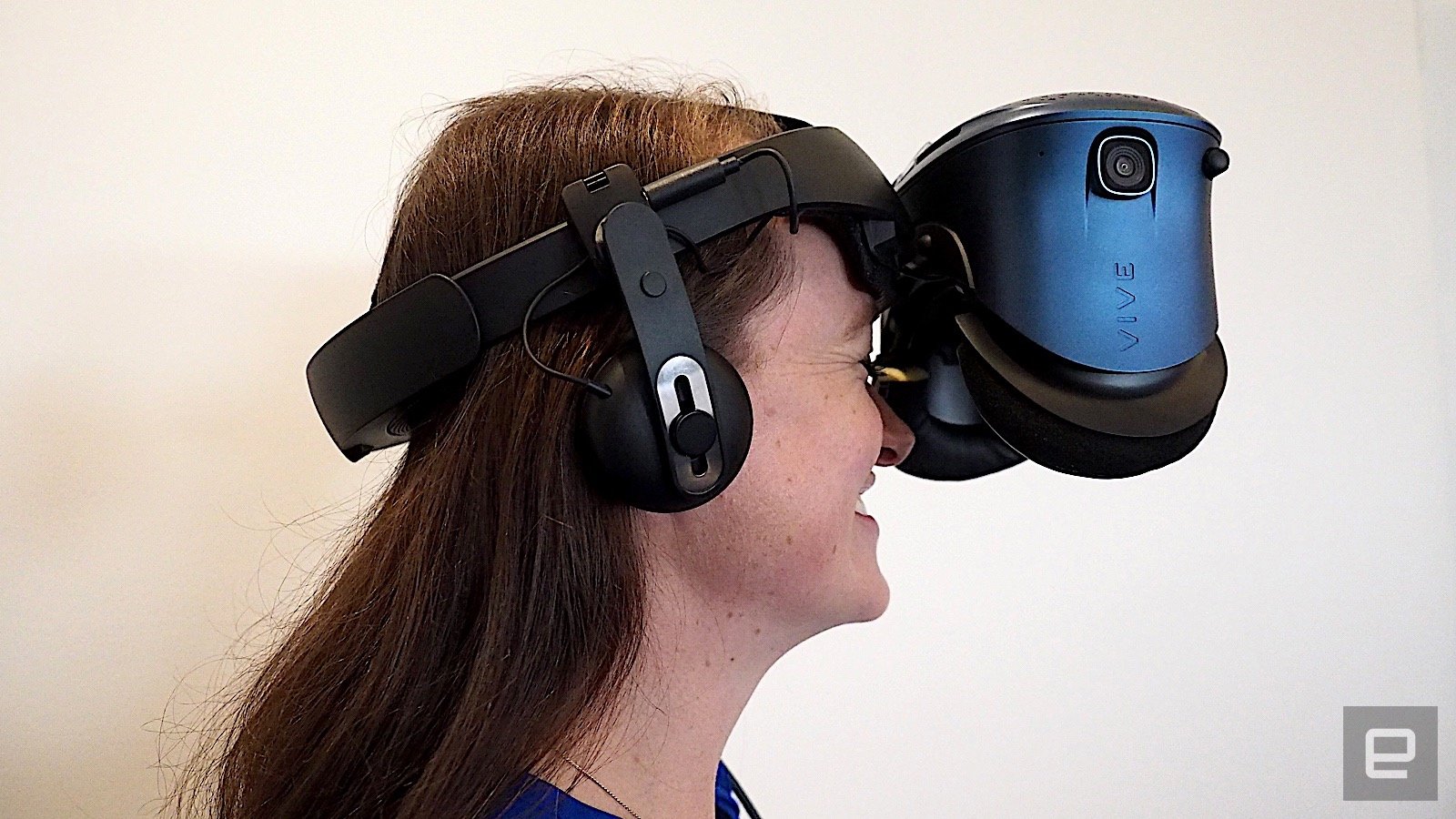 The crown fit makes putting on the headset quick and easy. Suits a wide range of face shapes, vision types, and even fits over glasses. Enjoy comfortable viewing with Eye Comfort Setting (IPD).
High-quality audio integrated into on-ear, form-fitting headphones. Experience glorious sound during extended VR adventures.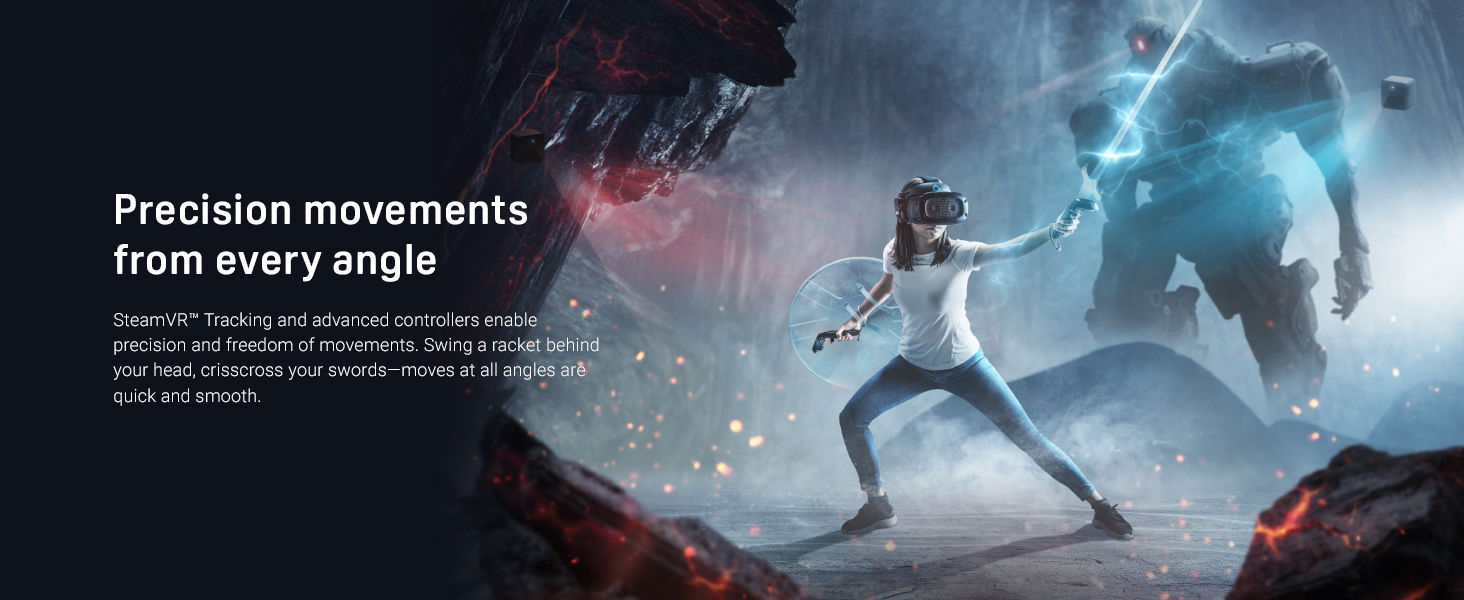 Take control.
Style meets utility. Glows during active use. Emitted light ensures accurate tracking on controllers. Get an edge with precision joysticks.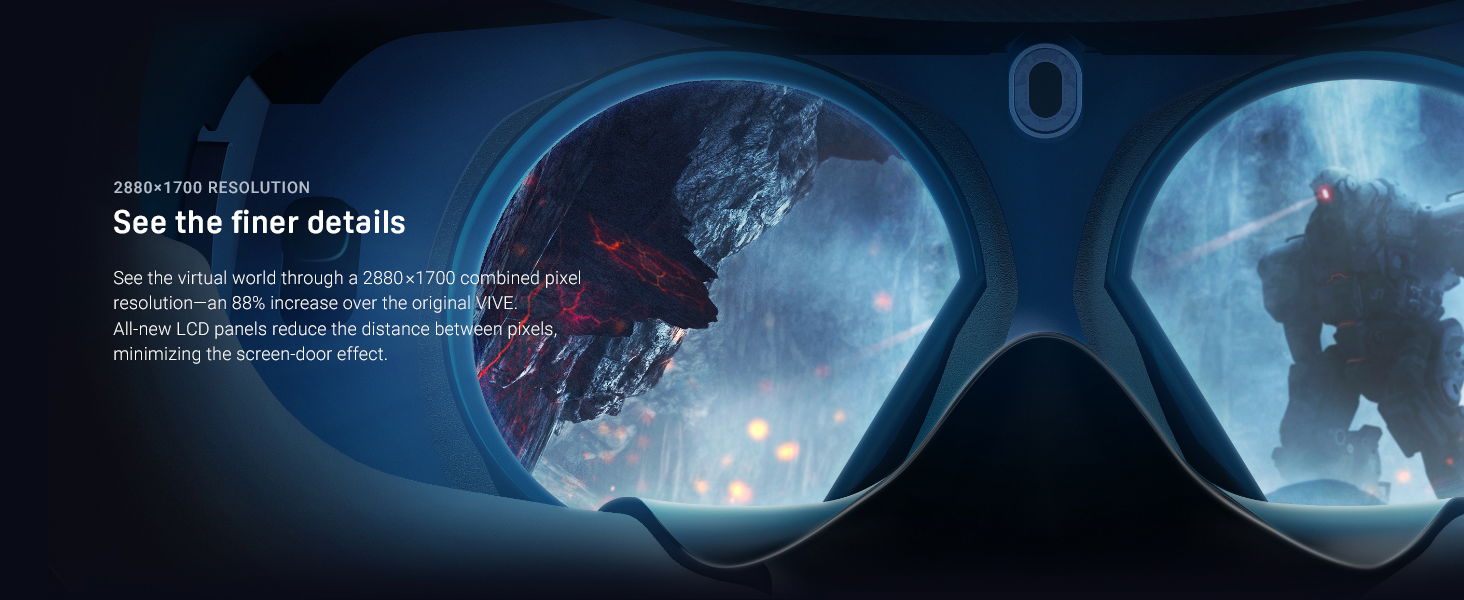 Build your reality. Expand with the virtual universe. Discover the world's first VR system with a suite of modular options. Go beyond what you thought possible. This is only the beginning.
External Tracking Faceplate
Precision dominates.
Cosmos Elite Includes
VIVE Base Station 1.0
VIVE Controller
(with lanyard)
Cosmos Elite headset
VIVE Base Station 1.0
VIVE Controller
(with lanyard)
Headset Specs
Brief Highlights:
1. Experience the ultimate immersion quality with higher resolution and lens fidelity in the highest comfort.
2. Play and move confidently with supremely precise Base Station tracking.
3. Flexible and robust, customize and personalize your VIVE Cosmos Elite with faceplates and add-ons.
Screen:
Dual 3.4" diagonal
Resolution:
1440 x 1700 pixels per eye (2880 x 1700 pixels combined)
Refresh Rate:
90 Hz
Field of view:
Maximum 110 degrees
Audio:
Stereo Headphone
Input:
Integrated microphones, Headset button
Connections:
USB 3.0 (or later), DP 1.2, Proprietary Connection to Faceplates
Sensors:
G-sensor
Gyroscope
Eye Comfort Setting (IPD)
Ergonomics:
Flip-up visor
Adjustable Eye Comfort Setting (IPD)
Adjustable headstrap
Controller Specs
Sensors:
SteamVR Tracking
Input:
Multifunction trackpad
Grip buttons
Dual-stage trigger
System button
Menu button
Connections:
Micro-USB charging port
Tracked Area Requirements
Standing / Seated:
No min. space requirements
Room-scale:
An area of approximately 3.5m x 3.5m
Minimum Computer Specs
Processor:
Intel ® Core™ i5-4590 or AMD FX™ 8350 equivalent or better
Graphics:
NVIDIA ® GeForce ® GTX 970 4GB, AMD Radeon™ R9 290 4GB equivalent or better VR Ready graphics card.
*Refer to AMD or NVIDIA's VR Ready website for a list of VR Ready graphics cards.
( View the complete list )
Memory:
4 GB RAM or more
Video out:
DisplayPort 1.2 or newer
USB ports:
1x USB 3.0 or newer
Operating system:
Windows ® 10
SteamVRTM Tracking enables precision and freedom of movements. Swing a racket behind your head, or crisscross your swords—moves at all angles are quick and smooth. Snap on this accessory to VIVE Cosmos to enjoy external tracking up to 100m 2* .
*Sold separately.
*Base Stations and Controllers are required and sold separately.
*Up to 10m x 10m using four SteamVR Base Station 2.0.
Tell me more
Wireless Adapter
Untethered virtual reality is here.
Remove cords from the equation. Move freely. Get powerful visual and audio transmission at 60GHz. Featuring Intel ® WiGig technology.
*Sold separately.
The products can be purchased at the following sites: