By RICKY BEN-DAVID timesofisrael
The world's largest and most controversial social media company, Facebook, may have staked a major claim to the "metaverse," even changing its name to Meta recently to signal a resounding embrace of this futuristic virtual world, however — like the internet — this universe belongs to everyone. And companies big and small, including in Israel, are working to develop technologies that will bring the metaverse to life, both literally and figuratively.
Essentially, the metaverse is a world of interconnected virtual communities where people can meet, work, and play, using a range of devices like virtual reality headsets, augmented reality glasses, and smartphone apps. Users can create avatars, or digital representations, to engage in different areas and parts of the metaverse.
Some of these elements have existed for decades, as has the term metaverse. In the gaming world, companies like Epic Games and Roblox have created metaverse-like virtual environments where users can create increasingly sophisticated avatars. Second Life, a simulation platform first launched in 2003, created a whole virtual world with its own economy and currency.
Companies like Facebook, Microsoft, and Nvidia are now looking to take the metaverse to a whole different level, in 3D, to create "immersive" and "holographic" experiences.
The core technologies behind the metaverse are virtual reality (VR), augmented reality (AR), extended reality (XR), which combines real and virtual environments, and artificial intelligence (AI), said Israeli-born entrepreneur Lyron Bentovim, founder of The Glimpse Group, a startup that harnesses these technologies to develop solutions for various sectors. The publicly listed company has 11 subsidiaries that work on virtual tools and software for fields like education, medical care, graphic design, and food and retail.
Bentovim told The Times of Israel that these technologies are developing, but that so many of the capabilities to make the metaverse engaging and realistic have yet to be developed. "We're entering a new cycle of VR, AR, and AI technologies that will help build this world," said Bentovim, who is based in New York. "The previous cycle helped get us off the ground, but so much of it is still 2D construction."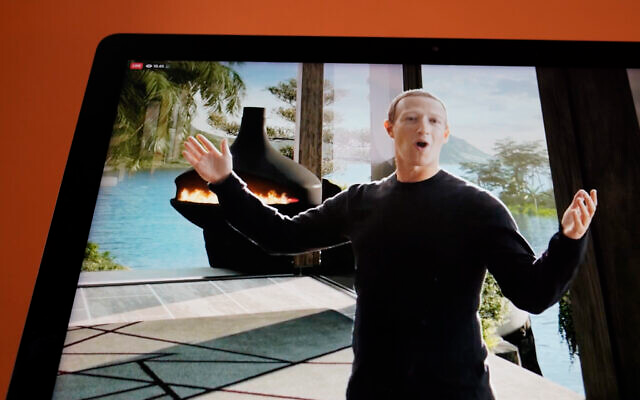 Facebook CEO Mark Zuckerberg announcing that the company will change its name to Meta, on October 28, 2021. (AP Photo/Eric Risberg)
"The metaverse will combine all these elements where, in 10-15 years, we may work in a virtual office, sitting 'next' to our co-workers, and then we can travel to a made-up, fictional world for fun, we can shop, listen to music, consume entertainment, engage in sports, and so on, moving from one place to the next seamlessly and without missing a beat," he explained.
These "pieces" are still being built for the metaverse and it's still "early days," he acknowledged. But, Bentovim paints a picture where this virtual world will feel more realistic.
To do this, Bentovim's Glimpse Group announced a new partnership with Israeli "Creative Reality" startup D-ID, a company specializing in patented video reenactment technology using AI and deep learning.
Founded in 2017, D-ID started off as a "de-identificaton" company, with software that aims to protect people's digital photos and videos from unauthorized automated facial recognition technologies. The company has since created products that can animate still photos and facilitate high-quality video productions using AI and machine learning.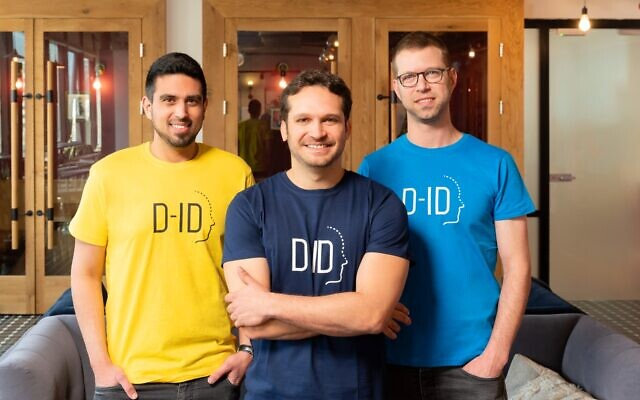 D-ID founders from left to right: Eliran Kuta, Gil Perry and Sella Blondheim. (Courtesy)
"We can Harry Potter-ize the world and bring life to digital elements," said D-ID co-founder Gil Perry in a video-conference call from the United States, where the company is currently focusing its sales and marketing efforts.
"With our AI capabilities and Glimpse's VR capabilities, the possibilities are endless," said Perry, noting that to bring the metaverse to life, companies beyond the tech giants will need to take part.
Earlier this year, D-ID's technology powered a campaign by MyHeritage, the Israeli online genealogy and DNA testing company, to transform still images of long-lost relatives into moving versions of them. Dubbed "Deep Nostalgia," the unprecedented tool took social media by storm in March, with people across the world using it to animate old family pictures. Others used the tool to bring to life various historical or religious figures, such as Jesus Christ, George Washington, Mozart, and David Ben-Gurion.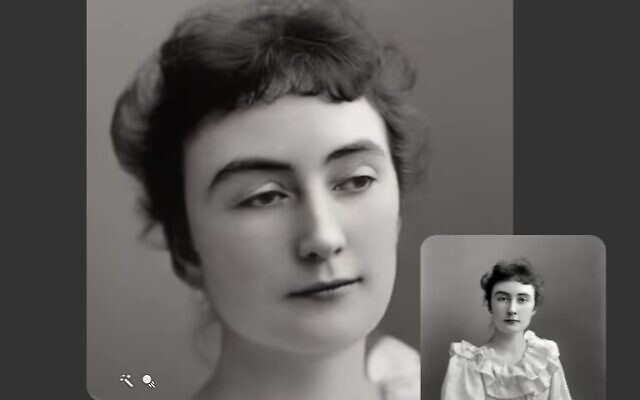 An old photo is animated by MyHeritage's new Deep Nostalgia tool. (Courtesy MyHeritage)
In October, D-ID partnered with food giant Mondelēz International and multinational advertising agency Publicis to launch an interactive, user-driven marketing campaign in Vietnam. The campaign surrounded the Mid-Autumn Festival, also known as the Moon Festival or Mooncake Festival, marking the end of the autumn harvest. Users could "bring memories of Mid Autumn festivals past to life," with D-ID's tool.
The company also previously teamed up with Warner Bros. to allow viewers to create their own scene in the Hugh Jackman film "Reminiscence" using just one still photograph of themselves.
"If Hollywood is a place where dreams are made, AI is the ultimate tool for expanding those dreams into extraordinary experiences," Perry said.
0 seconds of 59 seconds Volume 90%
The metaverse, Perry told The Times of Israel, is going to change "everything," from how people interact, see the world, work, and live.
But the success of the metaverse "depends on realistic digital personas in order for people to embrace it as an essential part of their daily lives. They will dance at virtual concerts, enjoy museums with friends, interact with brands, and more if they feel the experiences are truly immersive and the avatars are relatable," Perry said in a statement announcing the partnership with Glimpse.
People look for natural movements and realistic facial expressions, both Perry and Bentovim noted.
Glimpse and D-ID are now working together on a proof of concept technology that will enable users to animate still photographs directly on their devices, without needing to upload them to a platform.
Asked about privacy concerns in a world where an embattled Facebook, plagued by a series of alarming crises and worrying accusations, is trying to lead the way into the metaverse, Bentovim said "there will need to be regulations" and a willingness by all involved parties to "build a good world."
Perry pointed to D-ID's beginnings as a privacy company developing algorithms to "de-identify" faces. "We will need to make sure the synthetic media landscape goes in the right direction. Both the synthetic media sector and the metaverse will need to be careful about privacy. We need to use AI for good," he said.
Both entrepreneurs emphasized that Facebook/Meta was just one player — albeit huge — in the metaverse. The company's teams in Israel are heavily involved in this next project.
And although the social media giant has bet its future on the idea, it remains to be seen whether it can pull it off amid public distrust driven by its inaction and hand-wringing over the sheer amount of abuse and misinformation on its existing platforms, and mounting calls for government regulations to curb its vast influence.
Meanwhile, D-ID recently launched a metaverse department and is hiring deep learning experts and other professionals in Israel and abroad. They backed the startup Pitango Ventures, Maverick Ventures, and Y Combinator, an American accelerator that helped launch some of the biggest companies in the world, including Airbnb, DoorDash, and Instacart.
Here are some exciting new articles you don't want to miss!
More News:
Here are the links to my social media pages:
Facebook: [link]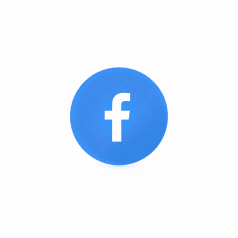 YouTube: [link]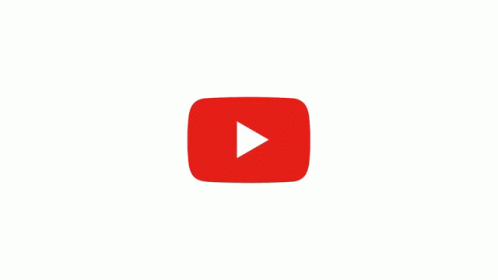 LinkedIn: [link]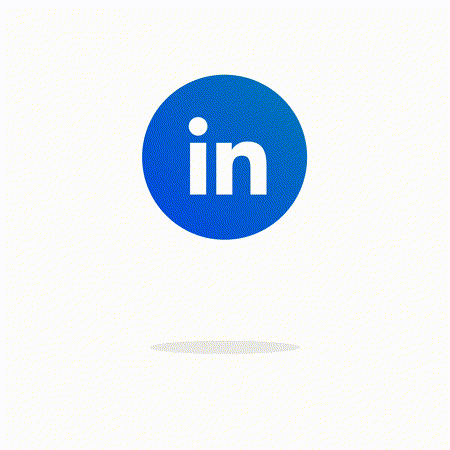 Twitter (x): [link]