At the world's largest CES 2019 exhibition this week, Pimax presented the production versions of their virtual reality glasses Pimax "5K" Pimax "8K", and the Knuckles-style signs, and hand tracking and eye tracking.
Pimax has provided virtual reality glasses to customers who order at Kickstarter, and the company has opened orders to anyone who wants it. Although not all first-time buyers have received the Pimax "5K" Pimax "8K glasses, a handful of other ingredients are still missing as part of the crowdfunding campaign.
At CES 2019 this week, the company Pimax "5K" Pimax "8K presents its latest advances with its virtual reality glasses and other components. The company has partnered with LEAPMOTION to track our hands in space and also a 7invensun eye-tracking camera.
Other modules (such as the promised wireless transmitter) are still under development, the company says, so it will not feature them at the CES show this week.
Pimax "5K" 8K controllers, which look like a combination between Oculus controllers and Valve's Knuckles, should support the open-hand design, which means a strap will keep the controller connected even when the user is not "holding" it. The alleged controller includes capacitive sensing on the handle for the finger and elbow tracking, it also has a trigger grip (like a touch).
Pimax "5K" Pimax "8K plans to offer controllers in two variations, one with thumb sticks (like touch) and one with trackpads. The company will also offer mixed and suitable options - one thumb controller and one trackpad controller - though we struggle to think of practical reasons we have to purchase one from each pair rather than a matching pair.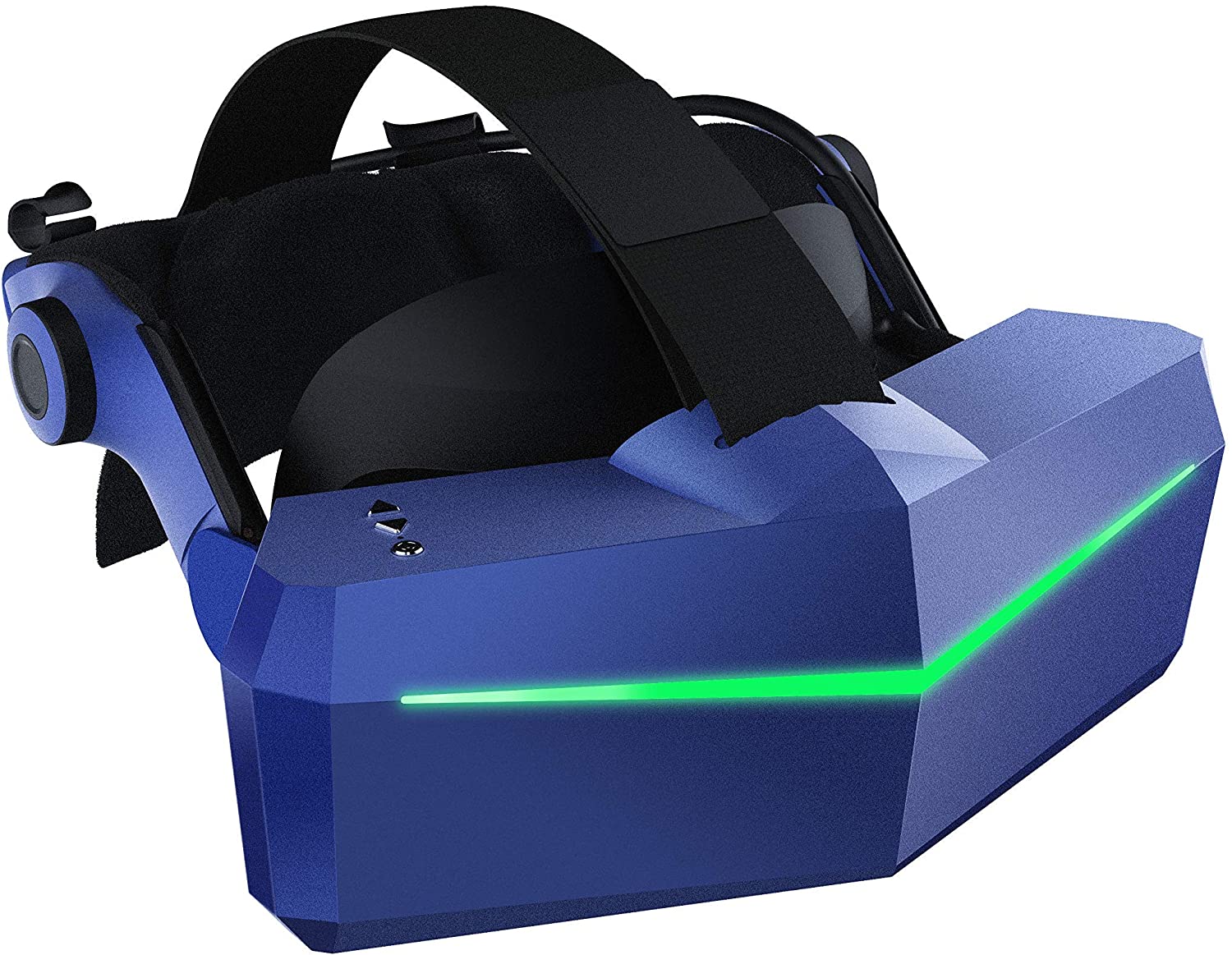 The new Pimax "5K" Pimax "8K controllers use SteamVR tracking, and Pimax shows the glasses will be among the first in the world to use SteamVR tracking, which means Vive users can use STEAM VR.
Pimax says controllers will run with 1.0 and 2.0 base stations, and will set up two base stations with a pair of controllers for around $300 (though Vive users who look at this package should know 2.0 base stations do not support the original HTC VIVE) .
Last year at CES I followed Pimax's virtual reality glasses and from there they impressed me that the company's progress was in the right direction, although there are several other things that need to be improved before shipping to customers.
Virtual Reality, Augmented and Artificial Intelligence 2021 specialist Amit Caesar wrote the article.
Send me an email: caesaramit@gmail.com


What are your thoughts? Please let us know in the comments section below!