Virtual Reality (VR) has known for many years as a therapeutic tool that enables motor learning for rehabilitation and balance, the evidence has resulted in standard guidelines. A study that systematically examined virtual reality implementation in six neurological groups, the treatments examined, Parkinson's disease, multiple sclerosis, acute and chronic post-stress, traumatic brain injury and cerebral palsy, the results included ninety-seven articles on virtual reality rehabilitation and balance, 68 published in 2013 .
Virtual Reality in Rehabilitation and Balancing Significantly Improved Balance and Walking in All Groups, Especially with Conventional Rehabilitation, You Can Get Overview and Detailed Information for Developing Theory-Driven Protocols That Can Help Overcome the Lack of Selections in Intervention Programs and Motor Learning Implementations personally.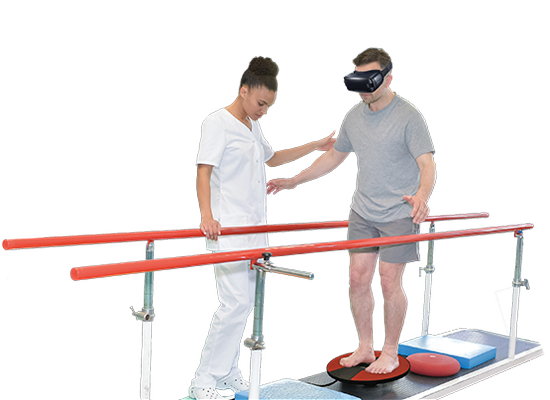 Many people after stroke have difficulty moving, thinking and feeling. This usually causes problems with daily activities such as writing, walking and driving. Virtual Reality and Interactive Video Games are the therapy that people can give after a stroke.
The treatment involves the use of computer-based programming designed to simulate real-life objects and events. Virtual reality and interactive video games have certain advantages over traditional treatment approaches, as they can give people the opportunity to practice everyday activities that they cannot practice in the hospital environment. There are several features of virtual reality programs that may cause patients to spend more time in treatment: for example, the activity may be more preventive.
Neuroplasticity, the brain can create and reorganize synoptic relationships, both functionally and physically as a response to learning or new physical therapy following injury to its brain cells, the goal of letting the patient enjoy themselves during the process, enabling the patient and the therapist to involved during the therapy sessions in the virtual space.
Research shows that patients who use virtual reality to treat stroke have a chance of healing after a traumatic brain injury. The brain makes better and faster new relationships and by precise practice. And repeating a particular movement or task helps the patient make new synoptic connections in the brain. The research shows that the longer the patient spends on the synapse treatment, the faster the brain reorganizes.
Using virtual reality technology in targeted, self-directed therapy for all patient specific exercises aimed at being highly effective in advancing the recovery of complex virtual therapy exercises created while accurately controlling the user's stimulus and cognitive load. In dealing with virtual reality glasses, the therapist communicates with the virtual world in three dimensions, providing a more real-life experience that uses more senses and brainpower.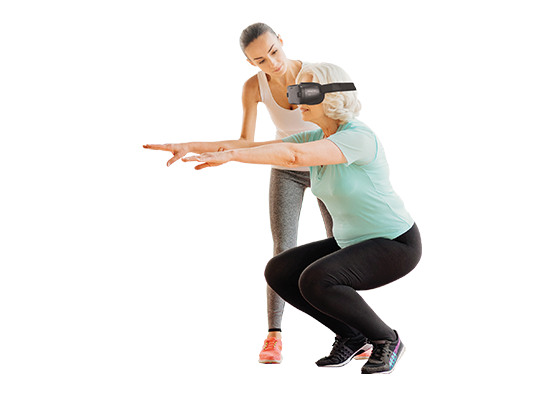 Virtual Reality Rehabilitation Exercises designed by physicians who specialize in neurology and physiotherapists, tailored to the specific needs of all patients and their targeted treatment plan with the ability to measure, track and analyze progress through real-time data feedback. The exercises provide functional goals and other features for neuro patients. Rehabilitation exercises also included physical benefit, occupational therapy, cognitive therapy, along with overall physical and mental health.
Who is the use of virtual reality:
hospitals
Physical Therapy Centers
Neurological rehabilitation facilities
Residential centers for the elderly.
Mobile Home Health VR Solutions for Home Care Patients.
Virtual reality rehabilitation systems can automatically track patients' progress, so that caregivers do less the paperwork and more time caring for their patients. Through virtual reality systems, clinicians gain access to a variety of valid performance metrics from multiple categories.
Once a patient learns to use virtual reality while working one-on-one with their therapist, he or she can take the treatment home. They synchronize all data with our cloud-based server, so the clinician knows if the patients are performing the exercises as described.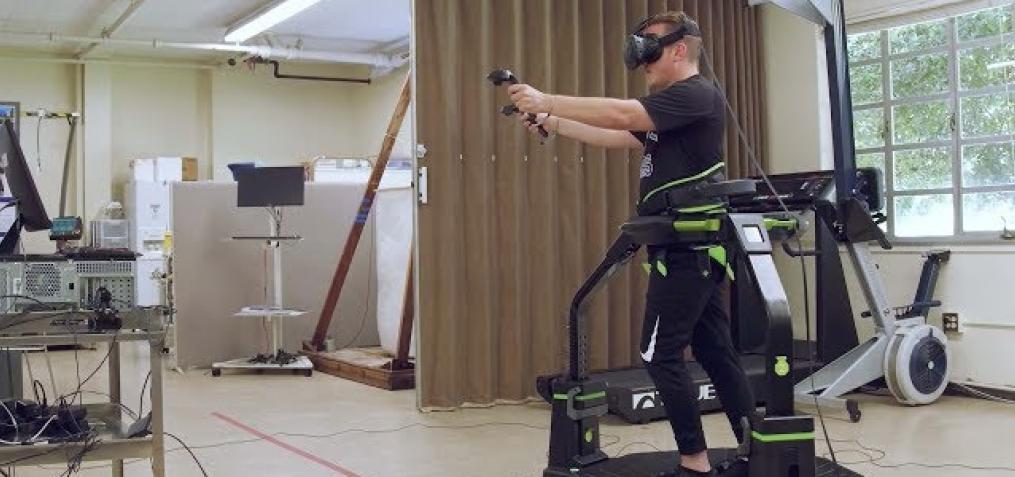 Motivation for patients
Help patients with virtual reality to stay motivated and take part in their rehabilitation process. It will change how patients feel about their daily exercises. The tasks included in the system include a multitude of parameters and levels. There are plenty of options, the therapist can prepare workouts that allow patients to experience positive emotions, be more confident and stay challenged.
Documented progress
Bio-feedback, transmitted by the simulated reality system in rehabilitation, gives the therapist detailed insights into each training and long-term progress, enabling the therapist to collect aim treatment progress results. The system can detect compensation movements, the relative angles between different extremities, movement times, range of motion and more.
Take care of several patients at the same time
They can invite some patients to attend treatment at the same time and connect them all to virtual reality. You can take care of them comfortably from a single computer (usually a tablet). You can also remotely connect with someone and give them specific tailored care, you can start a therapy session there, you can look at the real-time biofeedback data provided by each patient's virtual reality mirror.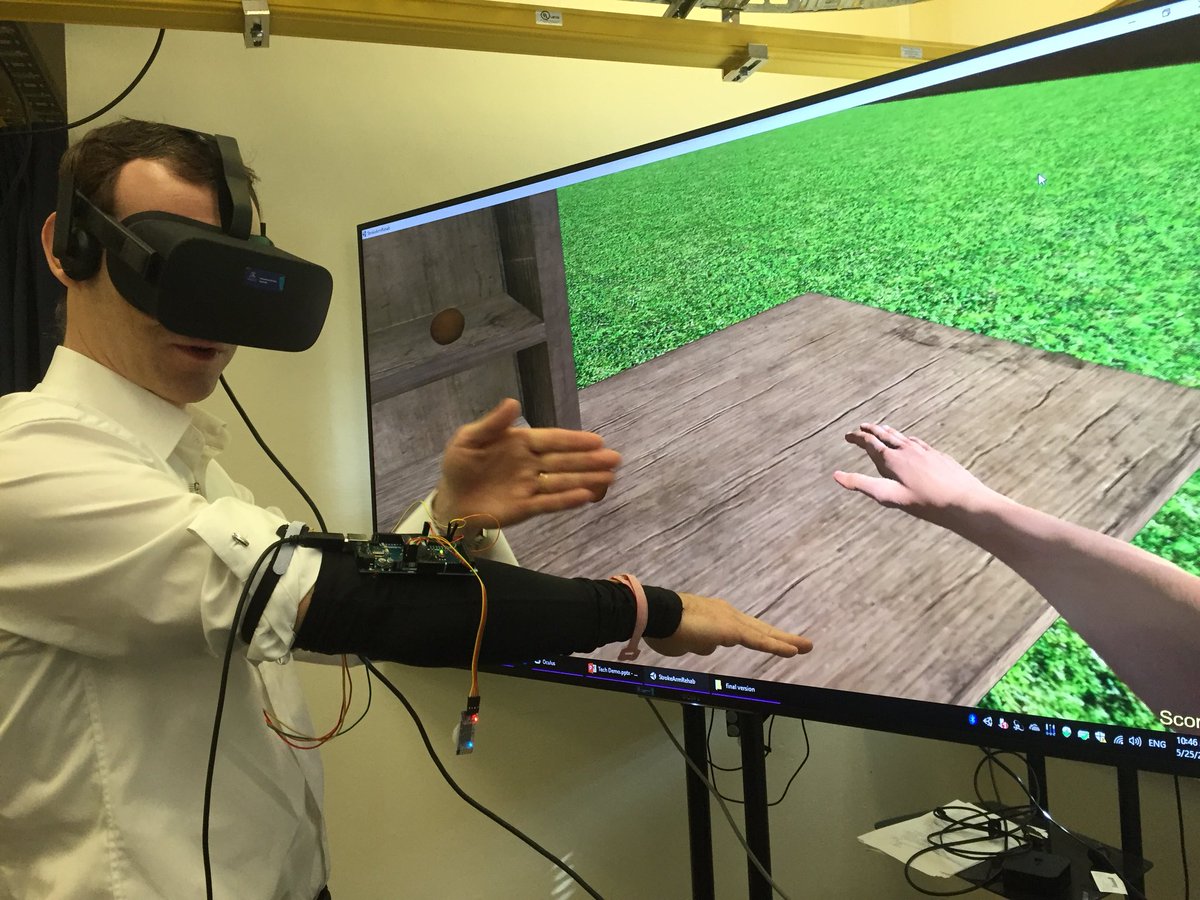 Building a long relationship with patients
Using virtual reality therapy, patients will learn how to use the system while working one-on-one with you. When you decide that the patient is ready to take the treatment home, the patient will purchase or receive virtual reality glasses for continued care at home, while at home the patient will deal with exactly the same experience he or she already knows from the clinic. A dedicated app helps you stay in touch longer with patients through integrated CRM features. You can know exactly which patients are exercising regularly, how much time we leave for home care, and an automatic alert if the patient needs your attention.
Article by Amit Caesar
You may also be interested in our YouTube channel
You may also be interested in our Facebook Page
You may also be interested in our twitter page


What are your thoughts? Please let us know in the comments section below!
Virtual Reality, Augmented and Artificial Intelligence 2021 specialist Amit Caesar wrote the article.
Send me an email: caesaramit@gmail.com