Research: Virtual Reality grew 30% in 2020
Nielsen's Super Data Research released a new market study yesterday that shows that Facebook's Oculus Quest sales are helping to bring actual life to the virtual reality industry. According to him, revenue from VR hardware increased 31% this year, reflecting a rise from $1.6 billion last year to $2.1 billion this year. Super Data explained that apart from the increase in quest glasses sales, other companies also saw an increase in virtual reality product revenue.
The promise of virtual reality has always been enticing: Wear VR or AR glasses and these will make you think you're flying a spaceship or submarine. But sales since the first products went on the market in 2016 have been disappointing. A few months ago Facebook launched the Oculus Quest - VR glasses for $399 and mostly requiring no connection to a computer like its competitors. They already installed all computing components, which lowers the total cost of the device.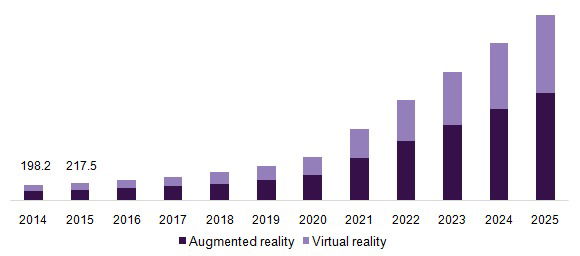 The new study may show a change in trend, even if it is taking place slowly. In 2014, when Facebook CEO Mark Zuckerberg announced that his company had bought Oculus for more than $2 billion, he talked about how technology would not only use for gaming, but could also used for education, medicine, communications, and the technology industry itself. But various problems, including the company's founder Palmer Luckey, who fired because of intellectual property scandals, as well as the slow development of the technology, caused sales to not grow as expected.
They also repeated this phenomenon among competitors, such as HTC, which suffered from poor sales of its Vive glasses, if its performance threatened its survival. Magic Leap only sold about 6,000 units of its 1-glasses and had to lie off workers. Microsoft has given up the launch of Hololens 2 and moved directly to the third version which will soon launched for business only. Only Sony has so far been able to sell its PlayStation VR goggles extensively, but these to have focused solely on gaming, so their market is limited in advance.
Virtual Reality, Augmented and Artificial Intelligence 2021 specialist Amit Caesar wrote the article.
Send me an email: caesaramit@gmail.com


What are your thoughts? Please let us know in the comments section below!