This week, Activio and Insad showcased their collaboration at an event in Tel Aviv and announced the establishment of the first virtual reality class of its kind in the world to train managers in France, using Israeli technology.
Attendees joined a learning situation as they wore VR goggles and found themselves on a tropical island beach opposite a local Juice booth owner who has trouble running his business.
Ilian Mihov, dean of Insad School, said: "We see 'innovation in learning' as a key value in our teaching strategy. In implementing advanced technological teaching methods. "
Tal Colvin, chief operating officer at Activio, said the company would offer content tailored to the needs of organizations taking part in Insiad. "The ambition is to establish research partnerships with researchers and students from all disciplines who will use VR methods in their research projects and then embed this content or versions of it as a pedagogical tool in teaching. We will conduct workshops on the idea of VR classroom and its importance in teaching, research and education The goal will be to establish these workshops for close interaction between content and production of VR lessons. "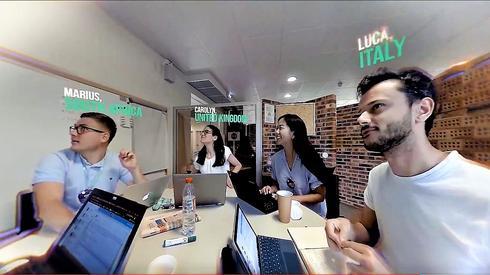 Activio was founded in 2016 by Matanel Libby, CEO, Gil Asher, CTO, Tal Colvin, Chief Operating Officer, Eitan Haik, Engineering Director and Roy Ravitz, Marketing Manager. The company was initially self-funded and last year raised $6.5 million in investment from the Teddy Sagi Group. The company employs around 50 people in Israel and the UK, including scientists, technology professionals and product experts. The company operates in Europe, Asia and America.
Virtual Reality, Augmented and Artificial Intelligence 2021 specialist Amit Caesar wrote the article.
Send me an email: caesaramit@gmail.com


What are your thoughts? Please let us know in the comments section below!