Virtual Reality Technologies for Equilibrium Rehabilitation, Movement Abilities, and Occupational Therapy Function
Using virtual reality technologies for equilibrium rehabilitation and restoration of function and movement ability, today studies show that by training series in a virtual reality system, rehabilitation of movement disorders, posture, walking and balance, they can significantly improve problems.
What is a virtual reality system for rehabilitation in health care and practice?
Briefly, virtual reality systems are currently in Israel's largest hospitals and similar systems are being used by the US, Canadian and Dutch military and leading research laboratories.
They base virtual Reality Reconstruction Systems on virtual reality technology that enables dynamic space handling, with the computerized environment challenging equilibrium, movement and spatial perception in a precise and fun way.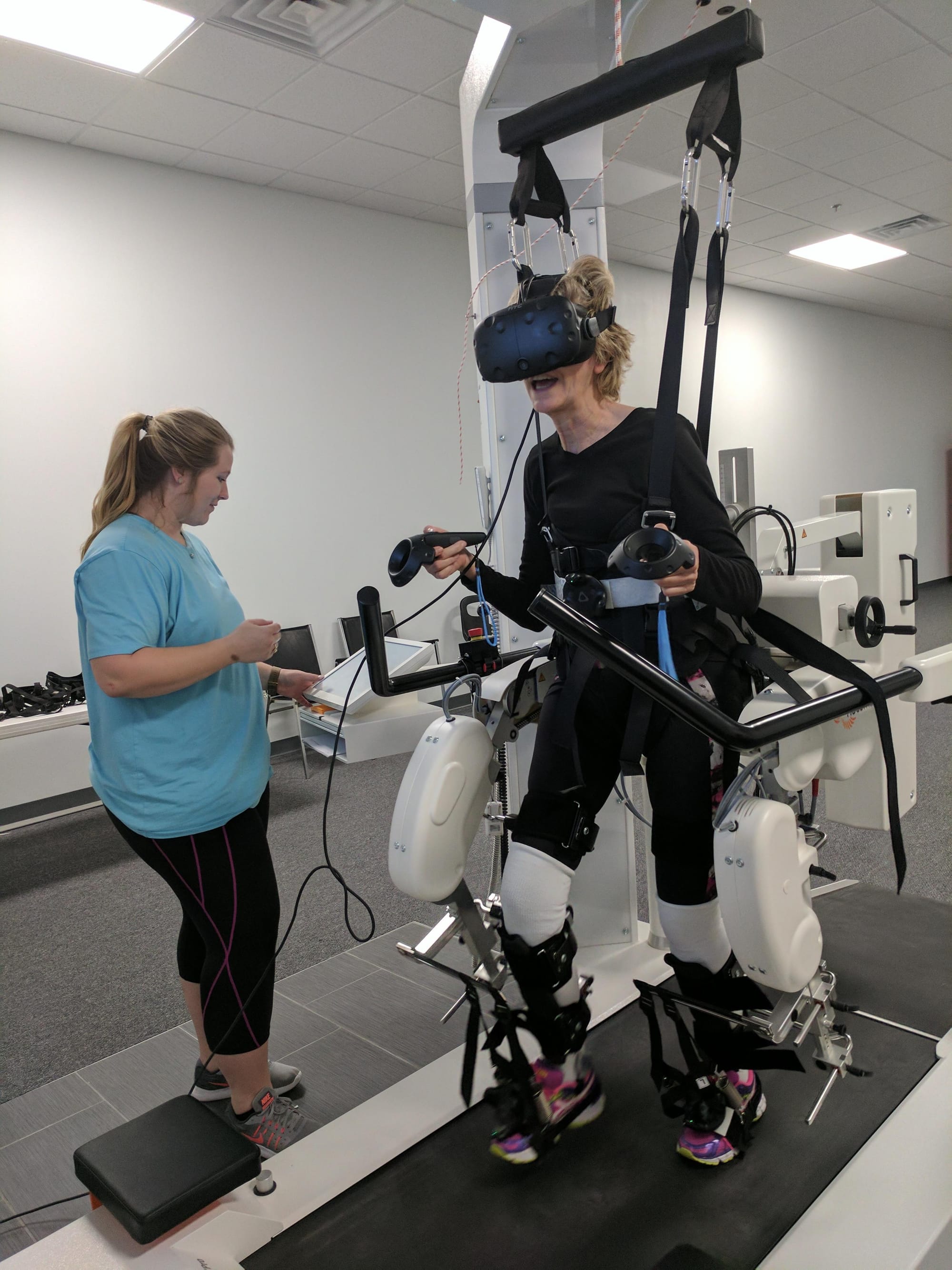 Virtual reality rehabilitation systems include hardware and software components, 360-degree viewing compromises, and a therapeutic platform on which a patient can stand or walk, according to a Sheba hospital expert in Israel "Patient movement recorded by the motion sampling system using 18 infrared cameras, which tracks markers Passives on the patient's body. They transmit the recorded traffic in real-time to a central computer, which projects a virtual video scene onto a large screen at 360˚ around the patient.
The entire scenario includes a responsive platform for patient movements while encouraging sensory (visual, auditory, and sensory) stimuli, and providing patients with a rare and engaging opportunity to work on movement and balance strategies, agility, coordination, muscle strengthening, walking pattern enhancement, and more Various scenarios in which it supposed to operate: march on a level road, difficulties, crossing obstacles, driving or boating, as if it were a ship's navigator. A leg amputated looks like a pirate. The system you can build different scenarios for the treatment plan and for testing. The 'recorders' performance can then compared to the achievements and performance and treatment progress, step by step. "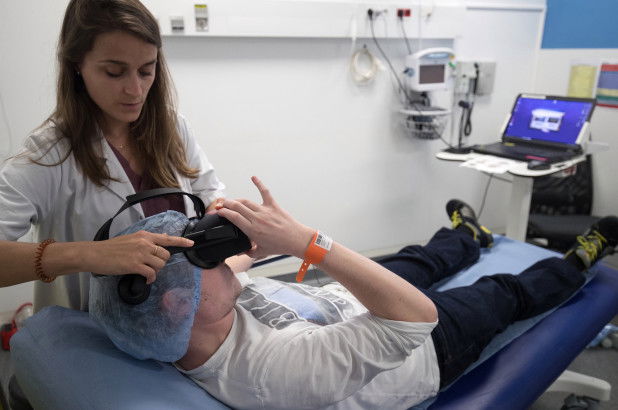 Who is virtual reality technology intended for today's rehabilitation and treatments in Israel?
Virtual reality technology in rehabilitation contributes to patient populations after:
Central Nervous System Injury - Stroke, Head Loss, Parkinson's, MS, Cancer
Peripheral nervous system injury - folio, glian bra, limb paralysis
Spinal cord injury, myelopathy
Limbs amputations
Cerebral Palsy
Equilibrium problems and recurrence prevention
Orthopedic injuries (after joint replacement, after back surgery, disc brake, knee / ankle / shoulder injuries)
Improving performance, prevention and rehabilitation of athlete injuries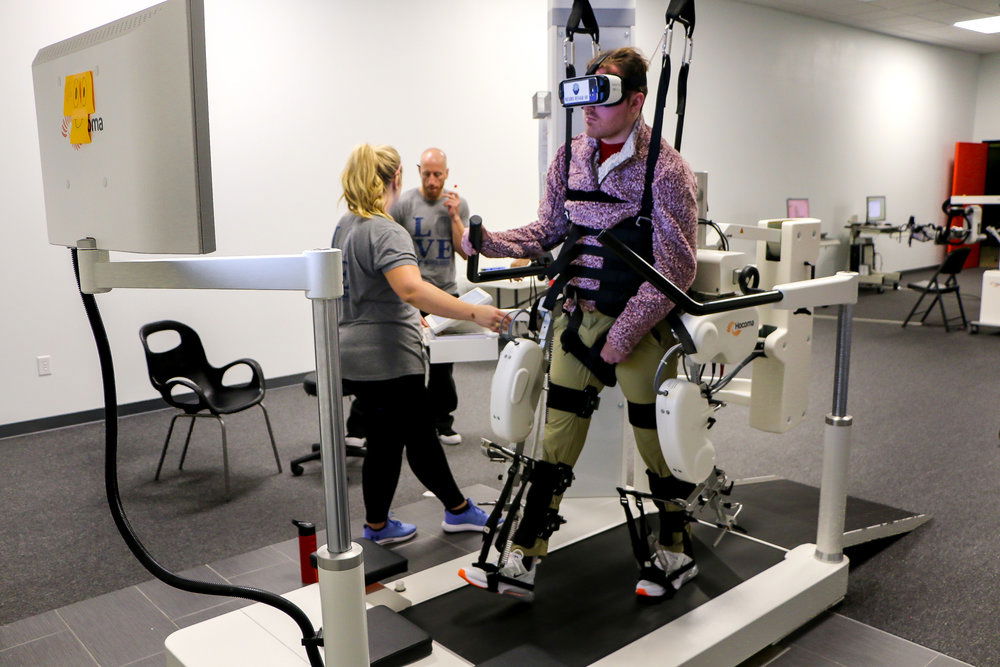 The simulated reality technology treatment in rehabilitation is suitable for patients who are in the chronic rehabilitation phase (after being discharged from the rehabilitation center) with minimum standing capacity of several minutes and walking off at least 10 meters with external support and fully independent functioning capability without auxiliary accessory !!!
The treatment is not suitable for patients suffering from the following symptoms:
• Unbalanced epilepsy
• A heart problem that limits exercise at moderate intensity
• Unbalanced diabetes
• Severe osteoporosis (T-score lower than 4)
• Orthostatic Hypotension
• Handicap wheelchairs with no external support
In conclusion:
Virtual Reality Rehabilitation Technologies are suitable for training leading to improvement in the following metrics: Improving balance, improving complex tasks, improving daily functioning and strengthening muscles multi.
Patients undergoing virtual reality technology reconstruction in the laboratory reported improved balance, mobility, walking. They also observed significant improvement in gauges measuring walking speed, equilibrium indices and confidence level in equilibrium.
2. Best VR games for PlayStation 2021: The PSVR games you need to play
3. For 2021, the Best Virtual reality Headsets
4. Accessories to Improve Your Flight Simulator in Microsoft 2021
Virtual Reality, Augmented and Artificial Intelligence 2021 specialist Amit Caesar wrote the article.
Send me an email: caesaramit@gmail.com
Please let us know in the comments section below!