Know little about VR? Don't be embarrassed; we have the answers to some of the most common virtual reality questions that will help you understand the virtual experience.
What Is Virtual Reality?
Virtual reality replicates or simulates an environment. This environment could be real or imaginary; it also could be created using photography, videography, computer animation, or a combination of the three. When someone enters a virtual experience, the user has a full 360-degree view of what is happening around them.
How Does Virtual Reality Work?
The most straightforward answer is that virtual reality "tricks" your brain into thinking you're some place else. A virtual reality headset shows you an image, and when you move, the device changes the image to make it appear as if you're actually inside a unique environment.
You Mentioned a Virtual Reality Headset. What's that?
A virtual reality headset is what you used to enter virtual reality. These devices are lightweight devices that you place over your eyes. There are two main types: mobile and computer. A mobile virtual reality headset like Google Cardboard or Samsung Gear VR works with a smartphone. You pull up your favorite VR app, lock your smartphone in the headset, and start enjoying. A computer virtual reality headset is significantly more powerful (and expensive) than a mobile headset. This type of VR headset hooks up to a high-performance computer, which allows for better graphics.
What Do People Use Virtual Reality To Do?
Anything and everything. Virtual reality is used for education, research, entertainment, and more. Businesses and institutions use virtual reality to increase brand awareness and drive conversions. About 75 percent of Forbes World's Most Valuable Brands have created some virtual reality or augmented reality experience.Two industries that have been quick to adopt virtual reality are travel and education. Travel destinations like Visit Houston and Visit St. Petersburg Clearwater created VR experiences that enables anyone to see the destinations and get a glimpse of what it's like to visit in person. Colleges and universities are doing the same. Many schools have created virtual reality experiences of their campuses to use in recruiting efforts.
VR, Is It Working?
Absolutely. Virtual reality is more engaging than traditional content, meaning that people are more likely to interact with it longer. These engagements lead to more conversions, and we have hard numbers to prove it. British travel group Thomas Cook reported a 190 percent increase in tours booked to New York City after offering a virtual reality experience of the city in their stores. Amnesty International reported a 16 percent increase in direct-debit donations brought on by its VR campaign.
Hasn't VR Been Around Forever?
Not forever, but for a while. There was a boom in virtual reality technology in the 1980s and 1990s. Unfortunately, VR technology at the time didn't live up to the hype, which alienated consumers and added to the tech's demise. Another factor in VR's early bust was the creation of the internet and a massive shift in interest to this new technology.
So, Why Are People Excited Now?
Because in every way possible, virtual reality is better than it was the first time around. Both the hardware and software have improved to where the hype is appropriate. Not only this, but mobile virtual reality is leading to the democratization of VR. Many industry experts are comparing today's VR industry to the smartphone industry of eight or nine years ago, right before smartphones exploded.
Does Virtual Reality Make People Sick?
Not any more. This change is one-way technology has improved. In the '80s and '90s, there could be a slight lag between when some turned their head and the image they'd see. This lag caused some people, but not all, to feel sick. Today's technology has advanced to a smoother experience, allowing viewers to enjoy VR without worry.
Just How Big Is Virtual Reality Going To Be?
Bigger than you're thinking. By 2021, augmented reality and virtual reality is predicted to be a $180 billion industry, according to Digi-Capital's 2015 Augmented/Virtual Reality Report. This would account for an audience in the tens of millions.
But Who's Interested Virtual Reality?
Who isn't? About 73 percent of United States internet users are interested in VR, according to a study by Green light VR and Touchstone Research. The most passionate VR demographic is Generation Z, according to the survey. But other generations aren't disinterested. The study also reported that 64 percent of Baby Boomers said they have positive feelings about VR.
You've Mentioned Augmented Reality Twice Now. What is it?
Augmented reality is when you overlay a digital image into the real world. The two technologies are similar. For more details, check out our handy guide to understanding the difference between VR and AR.
How Do You Create a Virtual Reality Experience?
That depends. A virtual reality artist can make a virtual world using specially designed software. CaesarVR specializes in capturing real-world content, so we use a variety of specialty video cameras to achieve a proper environment. We then stitch individual images together to create a 360-degree experience that is viewable on browsers, mobile, and in VR.
How Do I Learn More on VR?
There are a lot of great VR resources on the web and local groups getting into the technology. You need to search them out. But if you've made it this far, subscribing to CaesarVR2013 blog is an excellent way to learn more about the tech.
Did you find my article to be interesting? Please give me a 5-star rating and a Google review to show your support and to assist me in growing my community and sharing my ideas.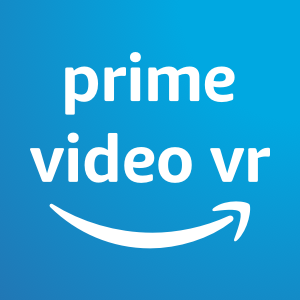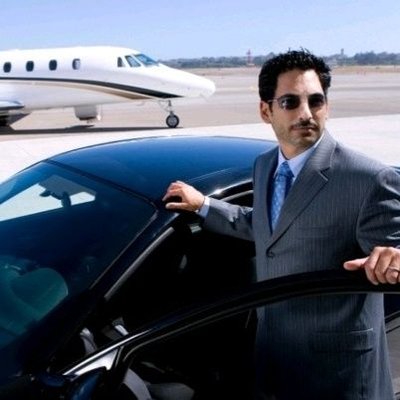 You should also check out the following articles:
Subscribe now to our YouTube channel
Subscribe now to our Facebook Page
Subscribe now to our twitter page
Subscribe now to our Instagram

Subscribe To my personal page on linkedin
Subscribe To my personal page on tiktok page for those who love to dance :)
Want to know what else is going to be in the coming years? Follow me. Follow the future. Sign up for my friend's letter.