What is it, virtual reality? Virtual environment (virtual reality) uses technology as a display mounted on the head as a helmet or glasses (HMD).
Major players in the industry include HTC Vive, Oculus Rift and PlayStation VR (PSVR)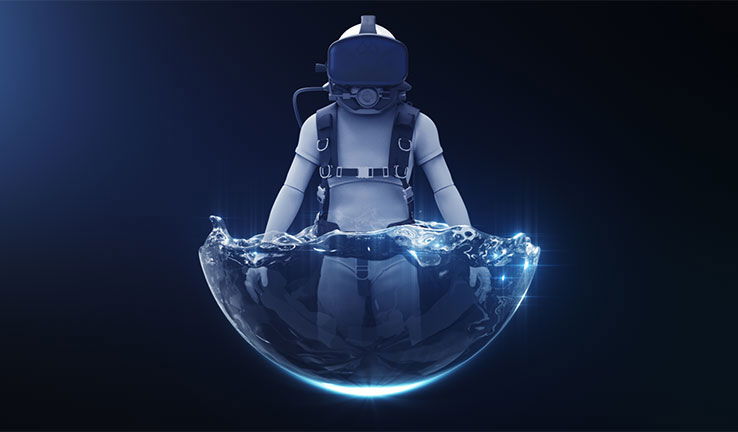 What is virtual reality?
Virtual environment (virtual reality) uses technology as a display mounted on the head as a helmet or glasses (HMD).
Virtual reality glasses (VR) use computers to create a virtual environment (VR) Virtual reality glasses place users at the center of the experience. Instead of continuing to watch flat screens 2D users using their virtual reality glasses have 3D screens, the computer mimics as many senses as possible to make the environment an almost synthetic reality.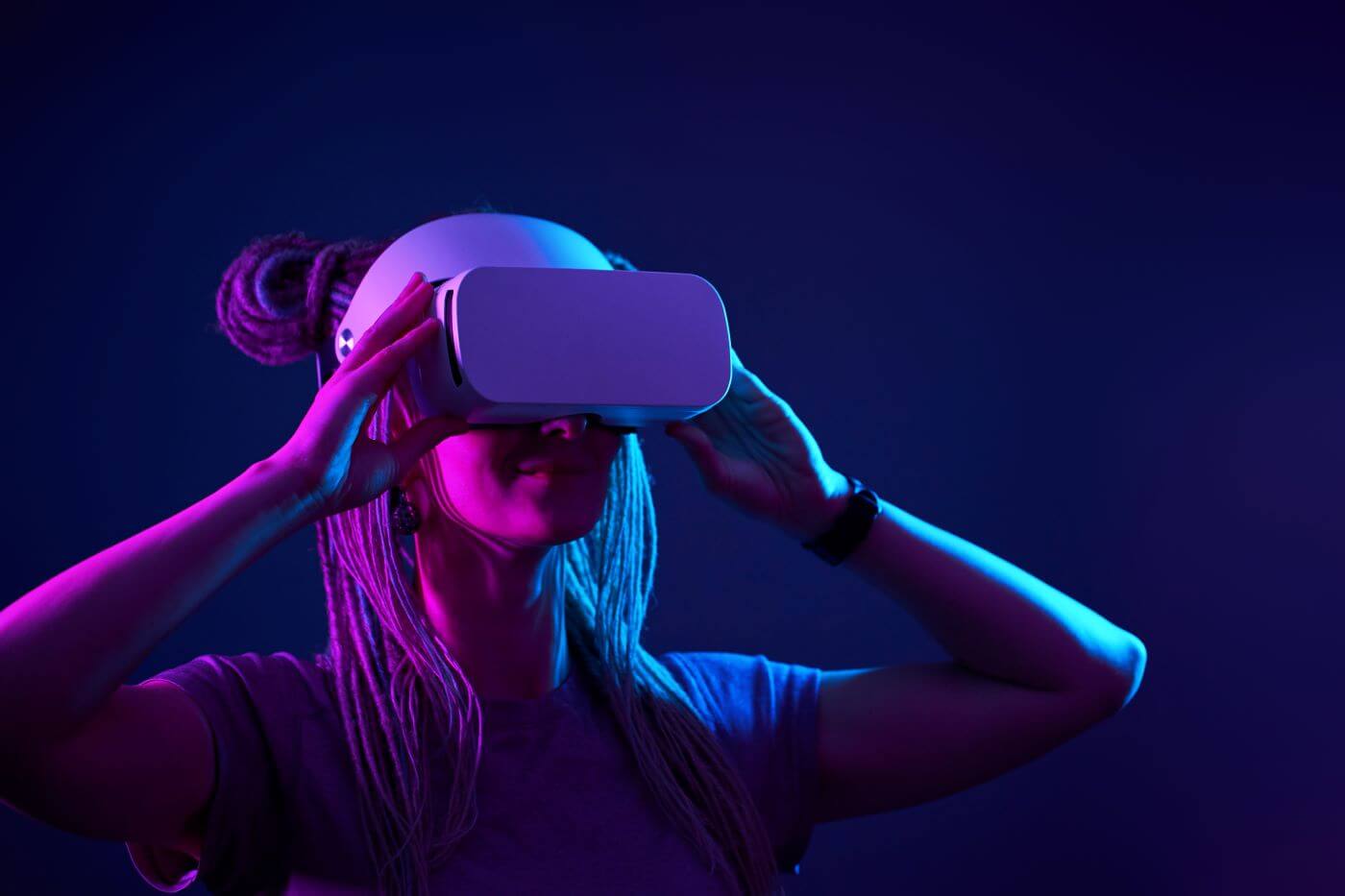 What is the difference between virtual reality (VR) and augmented reality (AR)?
There are two main types of virtual reality glasses. We relate the two types to each other, augmented (mixed) reality with one leg in the physical world simulates virtual objects in the actual world

The glasses use GPS and algorithms to determine the camera's position and direction in the system and then restore 3D graphics from the camera's point of view and places you in another world, a computer creation.

Virtual Reality uses sensors and similar math. But the eyes are in the virtual world and not in the physical environment. If the head rotates, the graphics follow. Instead of simulating objects and whole environments, in virtual reality everything can be done.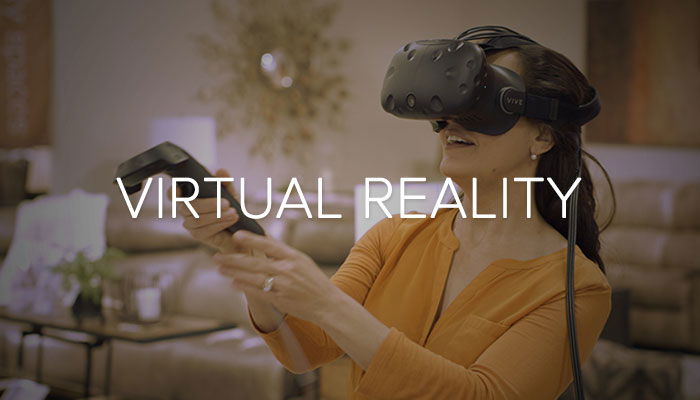 What is VR? (we also know Virtual reality as VR)
VR stands for Virtual Reality in English, humans are visual creatures, and the differences between human-based and virtual interfaces are usually the greatest. Also, for example, in CAVE's virtual reality there are virtual environments that actively take part in schools and large corporations, students and staff enjoy more and achieve more results.

The PlayStation VR, Google VR and Oculus Quest are leading the industry, as of this moment, but there are also players like Samsung, Lenovo and Apple, which are entering the market soon.

Virtual reality and the importance of sound
Amazing graphics are just the tip of the iceberg. Good hearing and wonderful vision are the key to a more real and realistic experience, humans respond more to audio cues than to visual cues. Without precise environmental sounds and spatial characteristics, virtual reality would never be complete. To experience virtual reality, quality headphones are an integral part.

Virtual reality is most effectively portrayed with audiovisual information, tangible inputs, and multidirectional treadmills that allow users to feel as if they are actually walking in a simulation. Recent advances in apathetic technology have shifted from simple noise engines to ultrasound technology, and now one can sense and simulate virtual reality and audio and physical reality. .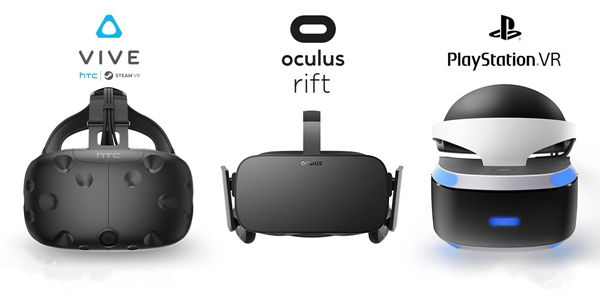 Oculus, HTC and Sony
As of 2018, the top three virtual reality glasses are Sony's PSVR, Facebook's Oculus Rift and HTC Vive. It is not surprising that these virtual reality glasses were also successful in 2017 and in 2021 we see an even larger market to saturated with Google, HP, Lenovo and others, among others.

HTC VIVE Pro Eye
The HTC Vive has been one of the best virtual reality goggles on the market since its release to consumers in 2016 Vive virtual reality goggles were the first to use Steam VR. And then also the Oculus Rift, the two companies went after the same niche in the virtual reality market. The Vive has stood the test of time for enterprise solutions while offering a first-class consumer experience that now comes with a wireless module, the Vive Pro also came out in 2018, and the Vive Cosmos came out in 2019, in 2021 new models from HTC will also launched.

Sony PSVR Virtual Reality Goggles
Sony's virtual reality glasses entered the market as number three on the list, but the PSVR had a significant advantage over the Rift and Vive. Because it related to the PlayStation 4, it has a huge user base of tens of millions of gamers who want to try virtual reality games. Since their customer base was already on the PS4, the PSVR was the cheapest of the luxury HMDs. Thus, the PSVR has been the best-selling virtual reality system since its initial release, meaning that if nothing changes in 2021, it will be around for a long time.

Virtual reality glasses for smartphones
There is a subdivision in virtual reality HMD in which the smartphone integrated into cheap virtual reality glasses, to provide a kind of very basic virtual reality experience, it is important to note that the field today frozen, there are no developments for virtual reality in smartphones.

Virtual reality content and games mode 2021
The virtual reality games industry is leading this third year, and the companies that produce the content are reporting profits in many games.

Examples of content and possibilities in virtual reality
Scientific and engineering data imaging, molecular imaging, weather models and architectural imaging.

Virtual reality in aviation, the military and medicine. Commercial pilots can use real flight simulators with virtual reality (VR) capability. Training heavy equipment operators, surgeons with virtual tools, which will make doctors better at making fewer mistakes in the operating room. Special forces can carry out raids that endanger life without danger in a virtual environment in their virtual reality glasses.

Mental therapy with virtual reality
Specifically, mental illness can benefit from ongoing virtual reality treatment programs. Whether it helps veterans deal with their fears in a controlled environment or overcome them in combination with behavioral therapy, there are also industrial and marketing uses.



Virtual Reality, Augmented and Artificial Intelligence 2021 specialist Amit Caesar wrote the article.
Send me an email: caesaramit@gmail.com
You may also be interested in our YouTube channel
You may also be interested in our Facebook Page
You may also be interested in our twitter page


What are your thoughts? Please let us know in the comments section below!