Emergency room doctors saved a 12-year-old girl with a congenital heart defect in Lviv using virtual reality (VR). On June 9, Ukrainian doctors said it was the first time they used virtual reality to perform surgery.

The patient's aorta was narrower than normal, preventing normal blood flow to the body, according to surgeons. As a result, her blood pressure was 160/180 mmHg, which was higher than the normal 120/80 mmHg.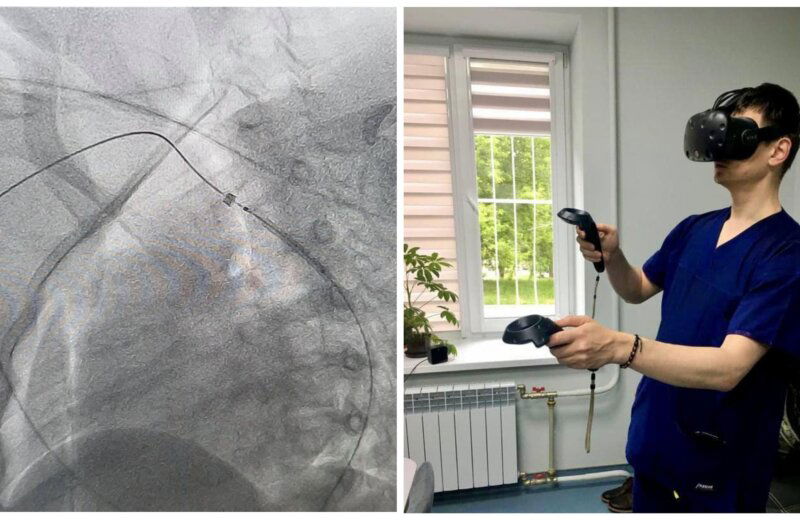 Surgeons used virtual reality technology to reconstruct the patient's aorta and its branches in order to determine the most effective and least traumatic treatment option. Her heart defect was then treated by doctors who inserted an artificial tube into her aorta to keep it open. The girl's blood pressure returned to normal shortly after the surgery.
"Today, the girl feels perfectly healthy and is showing full physical activity thanks to the treatment," doctors said.
Virtual reality is being used by medical professionals all over the world to perform surgery, improve surgical skills, and reduce patient stress by allowing them to travel to other dimensions while wearing a VR headset.

Hospitals are currently using virtual reality to test different treatment methods, but the state has yet to adopt this practice. Experts claim that the healthcare industry is too "conservative," preferring to wait for more evidence that virtual reality improves surgical skills.

Meanwhile, the virtual reality market continues to expand: it is currently valued at $6.1 billion globally, with projections of $20.9 billion by 2025. Only a few companies in Ukraine have invested in virtual reality technology and are using it in art, entertainment, architecture, and science.
Virtual Reality, Augmented and Artificial Intelligence 2021 specialist Amit Caesar wrote the article.
Send me an email: caesaramit@gmail.com
You may also be interested in our YouTube channel
You may also be interested in our Facebook Page
You may also be interested in our twitter page


What are your thoughts? Please let us know in the comments section below!