I love the FX/Zen Pinball Pinball. I don't know what licensing issues exactly lead to it having two different names across different machines, but I can tell you it's the best way to play virtual pinball.
All the tables in Pinball FX are 100 percent original, unlike The Pinball Arcade, which seeks to emulate actual tables. Foremost, this enables them to be fun video games, without having to emulate the quarter-munching nature of real pinball. Some of them are original properties directly out of the minds of Zen Studios' smart folks. They base others on popular licensed properties, including many others, such as Star Wars, The Walking Dead, Bethesda Games, and Marvel. On a myriad number of platforms, Zen pinball games are available. You can use consoles, Steam, Windows 10 Store, Mac, and Android and iOS devices to get them.

And Pinball FX2 is on VR devices right now.
It's brilliant!
Post Image
Summary
The VR for Pinball FX2 is $10. It's out on Oculus Rift, Steam VR, PSVR, and Gear VR. I played the Gear. It comes with three of the original tables of Zen, and as decently cheap DLC purchases, several extra tables are available. The Walking Dead is the only licensed table available for this version; all the others are original tables.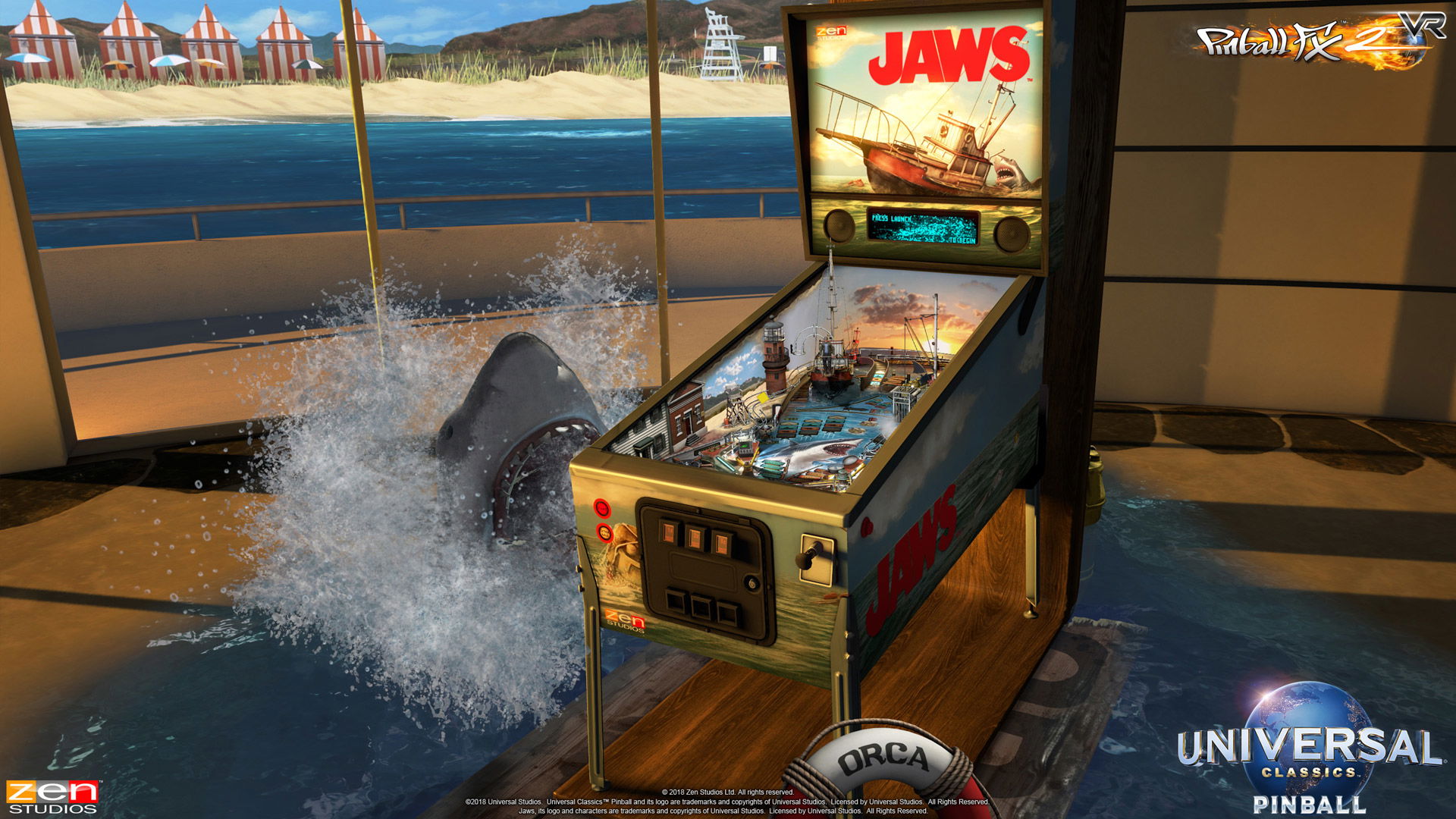 It has a complete system of leaderboard and achievement, and takes place in a virtual room that by placing machines where you want them, you can customize to your liking.

This is not just the standard Pinball FX2 with stereoscopic 3D graphics and head tracking. It's a much more immersive, fun, and kind of goofy thing instead. Zen has taken from the pinball playfield 3D characters and elements and blown them out into the surrounding room, which is great! These characters are big, detailed and smoothly animated, and it gives the whole thing a surreal feeling that is much more enjoyable than just looking at a pinball machine. They run around the room and the player interacts with you and inside the machines, with the events going on.
Those machines are pretty great too. For each of these tables, Zen created lovingly rendered "proper" pinball cabinets, complete with side art and back glass art, and in the correct position dot matrix displays. Zen's games have always had a surreal and fantastic element to them because of the fictional nature of the pinball tables, and these cabinet graphics help to give you a little grounding in the world of the 3D characters and effects that surround you.

There are two available camera options: standing and sitting. I prefer a seated camera, but both of them are well-placed. Either way, you will still have to look down at the table in front of you, so prepared for it. I miss the wider range of camera zooms and options that were available for the other versions of the game, but it works well. It might be a little weird to zoom in as close as the view was in the other versions, but I would still have liked the option.

Performance isn't exactly where I would like it to be on Gear VR, but for the mobile hardware powering it, it's still pretty good and impressive (I used an S8+). The frame-rate stays solid and responsive despite all the action happening both on the table and around it, although the ball has a ghosting effect on it from time to time when things get intense. The resolution is lower than some other Gear VR games, so you'll see some jagged edges and text that's not super crisp, probably to keep the performance up. But it's still totally playable, and it's very fun and convincingly "real" once you adjust to its slightly ragged look.
Sound Audio
The sound is the usual great sound mix from Zen studios, with lots of stereo panning effects, voice work, and fun music. The sound really helps these tables come to life, and all around its exceptional work.
In Pinball FX games, sound is one thing I prefer as compared to other virtual pinball games on the market. Even though The Pinball Arcade professes to emulate the real thing, Zen's games always sounded more like real pinball. Their pinball and ball sounds are amazing.
Matchplay
On Gear VR, the game needs a gamepad. You can't play it with a touchpad or a new Samsung VR controller. I used a Xbox One controller and the only problem I had was that the correct analog stick launcher controls weren't working. I'm not sure if that's a game bug or something about my specific controlled choice.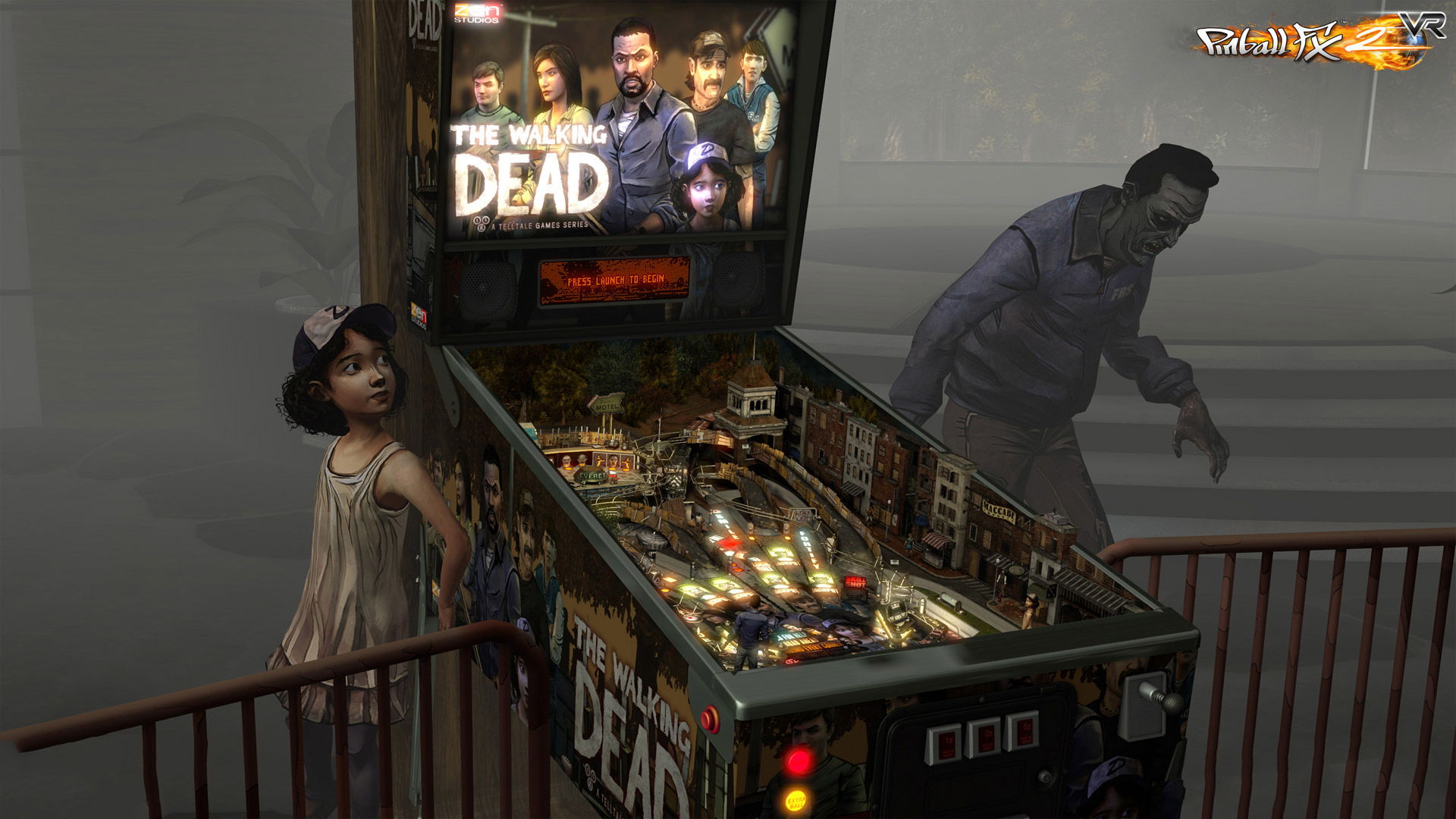 Other than that, on other non-VR platforms, it controls just as it does. You have flipper buttons, table nudge buttons, and controls for the launcher.
Compared with Pinball Arcade, gameplay is the other thing that Zen really nails. Zen's gameplay has a crisp, smooth, fun feeling that really allows me to feel the ball's inertia as it rolls around the table, and that's only improved by the VR version.
Ultimate Thoughts
I'm going to end up buying all the DLC for this game that is available. I have bought the Wild West Rampage table already.
I'm not sure if it's ever going to get more content than it has now, and as of now, the recently announced Pinball FX3 (coming later this summer) has not mentioned VR as a platform. If it was a one-off experiment, it was a fantastic one. I'm looking forward to trying out additional VR Zen titles, and if I had to invest in one of the more expensive headsets to get more of their VR pinball tables... I would actually consider it. This is a fun, immersive game with lots of replay value for a fair price, and despite some rough edges here and there, it's impressive tech-wise for a mobile game on the Gear VR. Highly recommended for owners of headsets!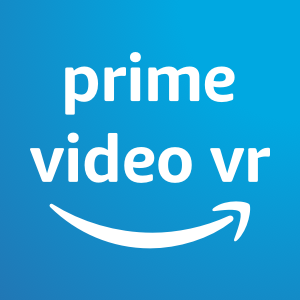 Do you like our news? Give us a 5-star rating and review on Google to show your support for the website.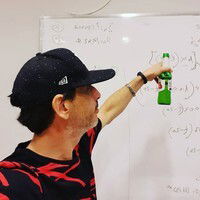 You should also check out the following articles: