Translated and edited by Amit Caesar

Virtual Reality Benefits VR Employers face a dilemma: their workforce needs to learn new skills, upgrade existing capabilities or complete training compatibility, but may not do so in person given the current environment. And yet training is especially important now, when workers are so eager to gain skills, and it can become even more critical as workers meet the challenges of a changing workplace. So how can employers handle the challenge?

One solution to this training problem comes from an unexpected place: Virtual Reality (VR). Virtual reality or VR, for short, has been effective for hard skills learning and work skill simulations, such as a flight simulator for pilot training. But many employees also need to learn soft skills, such as leadership, resilience and change management.

So how is VR virtual reality measured as a training tool for such-and-such soft skills? We set out to answer this question with the help of a global study conducted on a topic designed to train soft skills. Selected employees from a group of new executives at 12 locations in the U.S. took part in the same training designed to address overall leadership in one of three learning methods: classroom, e-learning and VR virtual reality.

The results of the survey showed that VR virtual reality can help business owners improve the capabilities of their employees faster, even when training budgets may shrink and personal training may be beyond economic capacity in parallel with the new reality in which we are witnessing social distancing.

Here are five top findings regarding the value of VR virtual reality in soft skills training

1. Training employees up to four times faster in virtual reality based courses, American workers typically spend only one percent of their workweek on training and development, so employers need to be sure they are using this time productively and this is exactly where virtual reality can help.

What takes two hours to learn in class can be learned in just thirty minutes using VR virtual reality, as business owners you calculate costs and the time needed for your employees' tutorials and exams and therefore using virtual reality is so relevant to you, virtual reality tutorials will do the tutorials 3 times faster than tutorials Normal class and a third of the cost.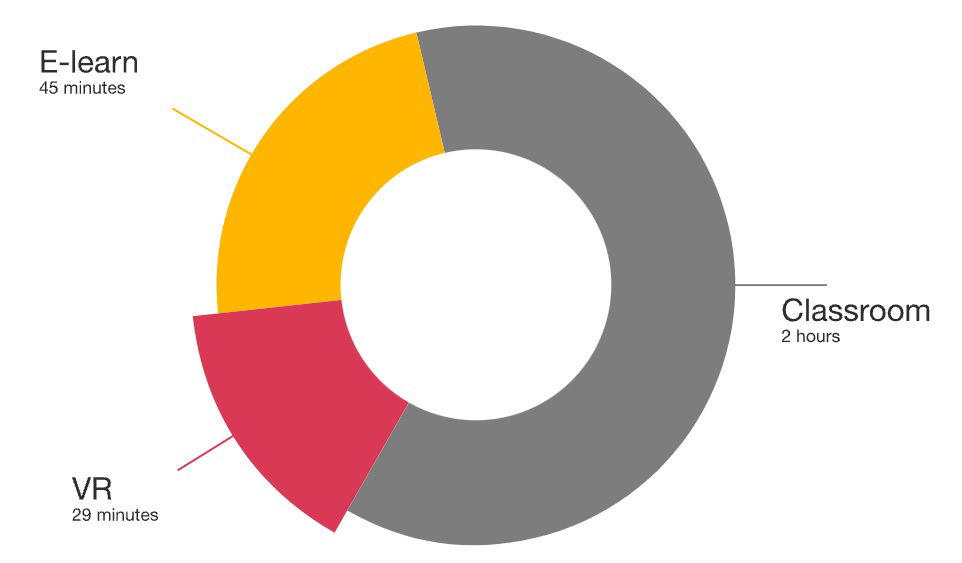 2. Studying VR virtual reality is safer in applying soft skills, confidence is a major motivator for success. In difficult circumstances where it is necessary to give negative feedback to the employee, employees prefer to receive feedback in a situation of a safe environment. With virtual reality, this is definitely possible.

VR Virtual Reality provides the ability to practice in an immersive and stressful environment. VR Virtual Reality Based Training brings higher levels of confidence and an enhanced ability to apply actual learning. In fact, learners trained with VR virtual reality were much more confident in themselves, up to 275% more in how to apply what they learned after training, which is a 40% improvement over class and a 35% improvement compared to electronic learning to train.

Improving confidence in discussion of topics and activity on topics of diversity and inclusion after training

3. Employees are more emotionally connected to content in VR virtual reality. People connect, understand, and remember things in depth when their emotions are involved. During the study, they collected different perspectives to identify what is most important. Simulation-based learning in virtual reality VR gives people the opportunity to feel as if they have experienced a real and meaningful experience.

Students who underwent virtual reality tutorials and courses felt 3.75 times more emotionally connected to content than classmates and 2.3 times more connected than the electronic learners. Three-quarters of the students surveyed said that during the virtual reality course on diversity and inclusion, they had a moment of insight in which they realized they did not contain as they thought they did.

4. VR virtual reality studies are more focused. Today's learners are often impatient, distracted and overwhelmed. Many learners will not watch the video for a long time and smartphones are a leading cause of distractions and distractions.
By learning in VR virtual reality, users are significantly less distracted. In VR virtual reality glasses, the simulations and experiences sweep the attention. No interruptions and no multitasking options. The study showed that VR-trained workers were up to four times more focused during training than their e-learning peers and 1.5 times more focused than their classmates. When students immersed in the virtual reality experience could produce more from the training and achieved better results.

5. Learning in VR virtual reality is more economical on a significant scale. In the past, VR virtual reality was too expensive, complicated and challenging to deploy beyond small groups. Today, the cost of the ecosystem required for enterprise virtual reality is a onetime fee and they can manage the glasses like any other enterprise mobile device and, of course, can be used repeatedly to deliver tutorials.

The value that virtual reality provides is quite clear according to the study, with proper use the use of virtual reality in tutorials and advanced training is more lucrative in the long run compared to class or electronic learning.Among 375 of the students, virtual reality VR training achieved an equal cost, similar to classroom learning. For 3,000 students, VR virtual reality training became 52% more economical than the classroom and for 1,950 of the students, VR virtual reality training achieved an equal cost of electronic learning. The profitability of using virtual reality increases as more people are trained and so does the cost savings in all metrics.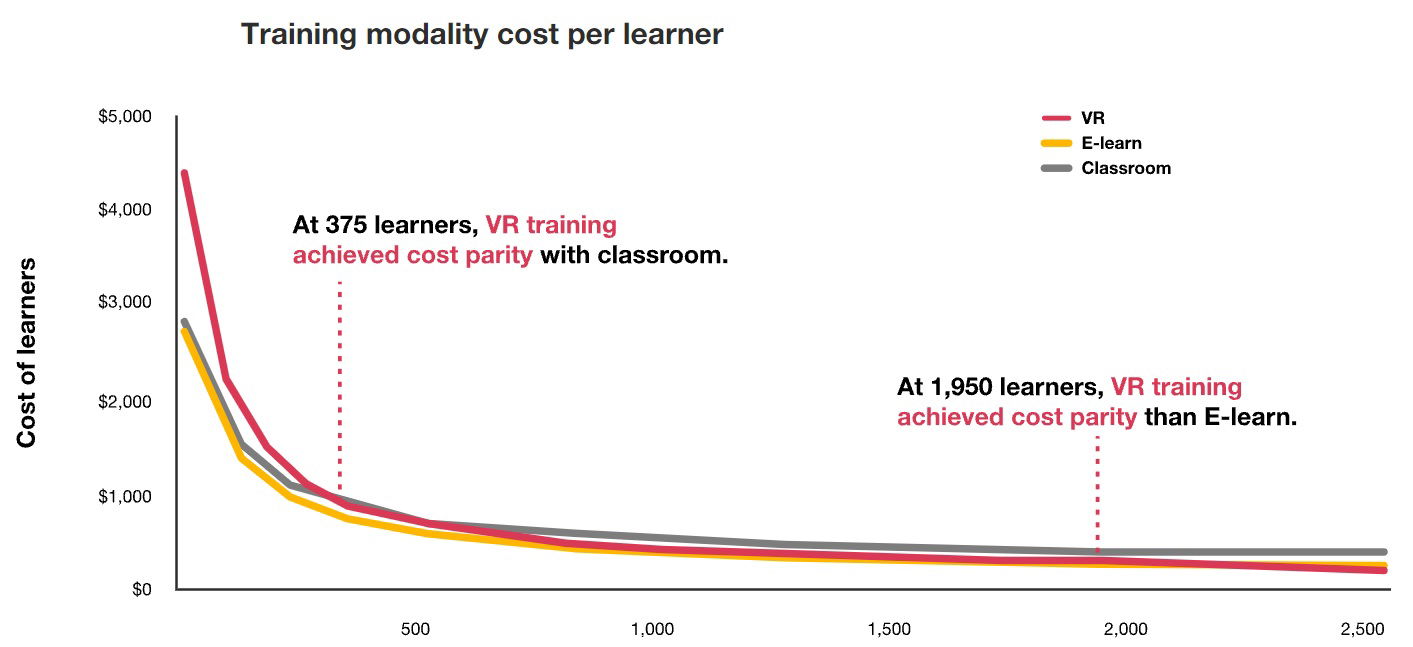 Building a mixed curriculum Virtual reality will be part of the curriculum of most companies soon. The combination of business expertise in dealing with challenges and a human-focused experience and innovative technology to increase productivity without sacrificing quality and cost savings is a must in today's era.
Virtual Reality enables employees and students to make more meaningful relationships by providing practice options that did not exist before. We at VRisrael2013 have developed many virtual reality courses and software that allow managers and staff to practice new sales approaches.

Simplicity of this technology is another good reason to use virtual reality in your organization, our team is deploying and managing large virtual reality projects in Israel and around the world and you are welcome to be part of the revolution, it is the dawn of a new era.
Introduce your friends to the easiest way to get things done
How to make Up To US$100 in less than a minute on fiverr?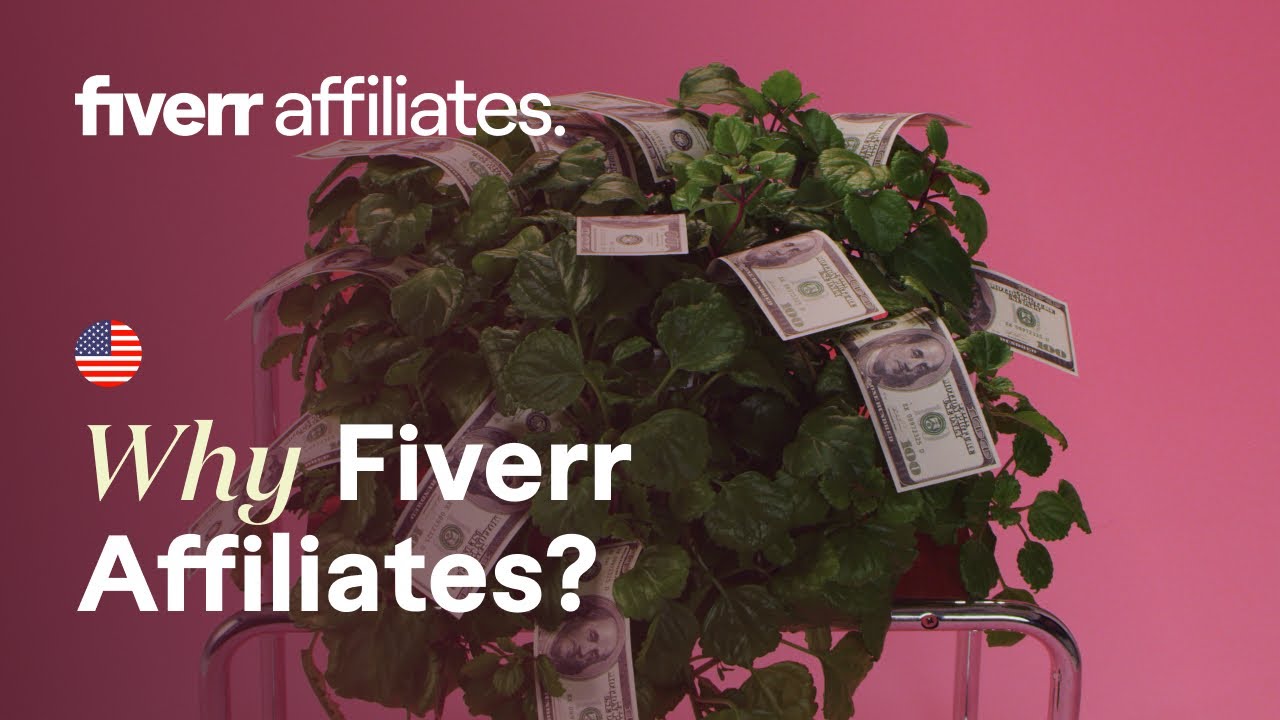 Subscribe now to our YouTube channel
Subscribe now to our Facebook Page
Subscribe now to our twitter page


Love the realm of virtual reality and augmented reality? Are you over 18? Want to make money right now from your PC or smartphone from virtual and augmented reality? Sign up and you will receive an offer from us you can not refuse.