By placing bold financial and strategic bets on #oculus, #markzuckerberg has essentially single-handedly propelled the #virtualreality sector ahead.
There isn't a single Virtual Reality OEM that can compete with the #oculusquest. Mind you, we have some fantastic #virtualrealityheadsets, but none that can match #facebookrealitylabs' aggressive price and marketing. Since being gained from #palmerluckey, Oculus has gone through several hardware and software modifications, all of which have attempted to avoid the mistakes made by their forerunner #googleglass. I applaud and respect Mark Zuckerberg's and his team's efforts, but if #facebook does not endeavor to develop a #decentralized #metaverse, this $10 billion bet may be for naught. During the business's Q3 results call on Monday, Mark Zuckerberg informed investors that the company will increase investment in the area, but warned that it won't see a return on that investment soon. "I understand the gravity of this wager," Zuckerberg remarked.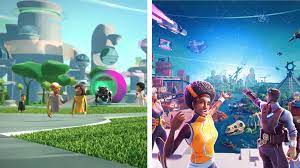 "This will not be a profitable investment for us soon." Facebook, according to Zuckerberg, must first develop a lot of foundational technology before reaping any substantial benefits from AR and VR. "Our goal is to assist the meta verse reach a billion people by the end of the decade," he said, adding that he hoped to achieve that goal by then. That's when it may turn into a "genuine business narrative," according to Zuckerberg. "The meta verse will be the mobile internet's successor," Zuckerberg stated. "It will open the door to a vastly greater creative economy [...] than exists today." In its Q3 earnings report, Facebook revealed its significant investment in AR/VR gear, software, and services: "We expect our investment in Facebook Reality Labs to reduce our total operating profit by about $10 billion in 2021," the company said. "We are committed to realizing this long-term aim, and we plan to enhance our investments in the next years." Beginning in the fourth quarter, Facebook will publish Facebook Reality Labs as a separate category in its quarterly earnings releases.
"As we've showed," the business added, "we're devoting considerable resources to our augmented and virtual reality products and services, which are a key component of our endeavor to produce the next generation of online social experiences." In total, Facebook made $29 billion in sales in the third quarter, up from $21.5 billion the previous year. Earnings per share came up at $3.22, up from $2.40 in the third quarter of 2020. Analysts forecast earnings of $3.17.
You may also be interested in being my friend :)Hi friends, my name is Amit Caesar from Israel. I opened the first virtual reality store in Israel in 2013 for virtual reality and augmented reality products.I admire the field of virtual reality since the first time I tried it on an Amiga computer with white enormous glasses in a shopping center in Israel in the 90s at the age 13.
Do you like our news? Give us a 5-star rating and review on Google to show your support for the website.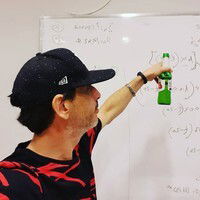 You should also check out the following articles: