What is a virtual reality classroom and how does it work?
As a concept, virtual reality is a little hazy, and it definitely conjures up images of futuristic dystopian communities that reject aim reality, That presents the viewer with an interactive world through specially designed goggles.

Virtual reality opens up a whole another world of possibilities for teaching old dogs new tricks.

The goggles, glasses, or helmets create a three-dimensional environment in which a person can interact as if they were in the real world. Some programs allow you to move around the room while wearing sensory gloves to navigate the virtual world, while others require external controls such as a joystick or controller.

Virtual reality has been hugely successful for video game developers, but today we'll look at how businesses use it for onboarding and training. We'll go over some advantages of using a virtual reality classroom for corporate training, and the steps you should take to set up your own.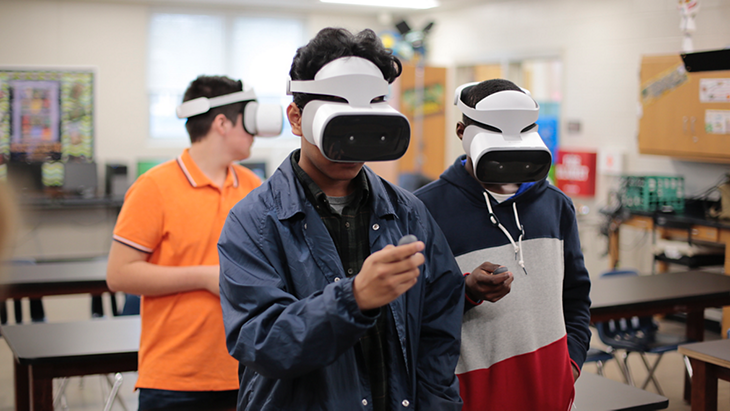 Take advantage of virtual reality's classroom
There are many advantages to using virtual reality as a training tool:
The cost of VR software varies, so you can pick one that fits your budget and customize it to fit your team. Employee performance will improve more quickly if the transition from traditional to virtual training is smooth.
We have shown virtual reality to make learning more engaging and effective. Learners keep information faster and longer when multiple senses stimulated at the same time.

Simulators that are safe make it simple to train and practice various scenarios. You no longer have to be concerned about endangering your employees' safety around machinery or risking your company's reputation by putting inexperienced employees on the front lines of a sales transaction.

Virtual reality is adaptable to a variety of learning styles, including audio, visual, and tactile. Users can see what they're learning, listen to instructions, and manipulate the objects they'll be working with on the job with VR programs.

Virtual reality can used remotely, saving time and money that would otherwise be spent on travel.

Finally, virtual reality simplifies complex concepts and situations that would otherwise require someone to explain—someone who may not have the time, energy, or resources to devote fully to training.
Let's look at how to set up your own virtual reality classroom now that we've covered the basics.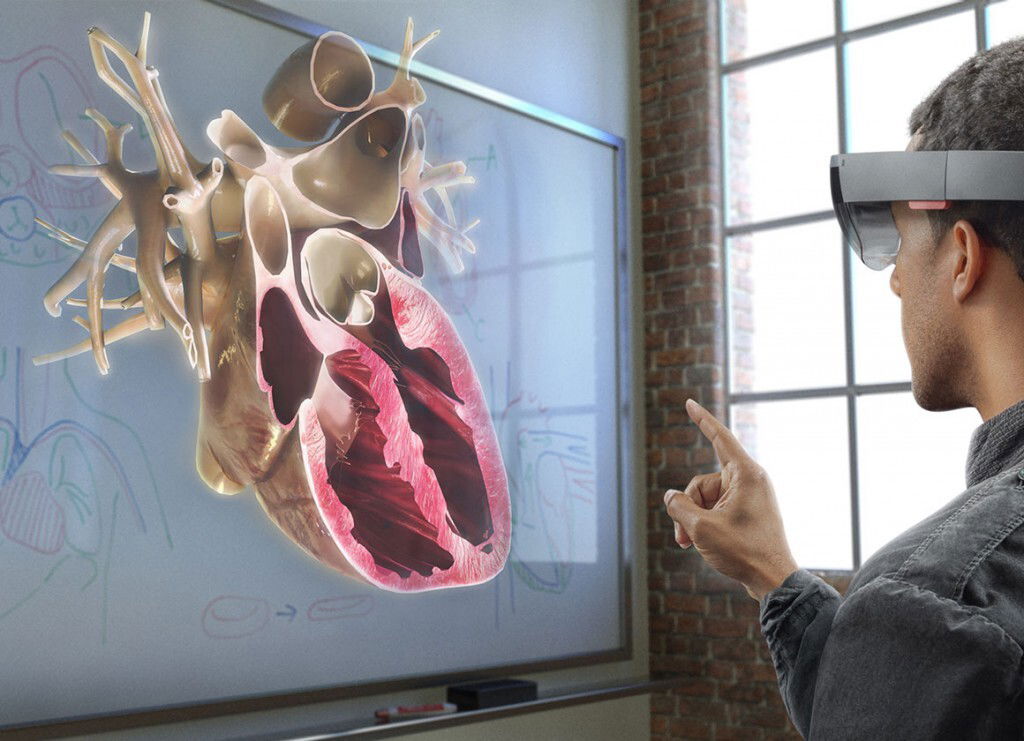 steps to creating a virtual reality classroom
There are a lot of things to consider with virtual reality classrooms: whether you need one, what it can do for you, what kind of virtual reality you need, and how much time and money it will cost. Here are some tips for setting up your virtual reality classroom, along with some examples to help you decide if virtual reality is right for you.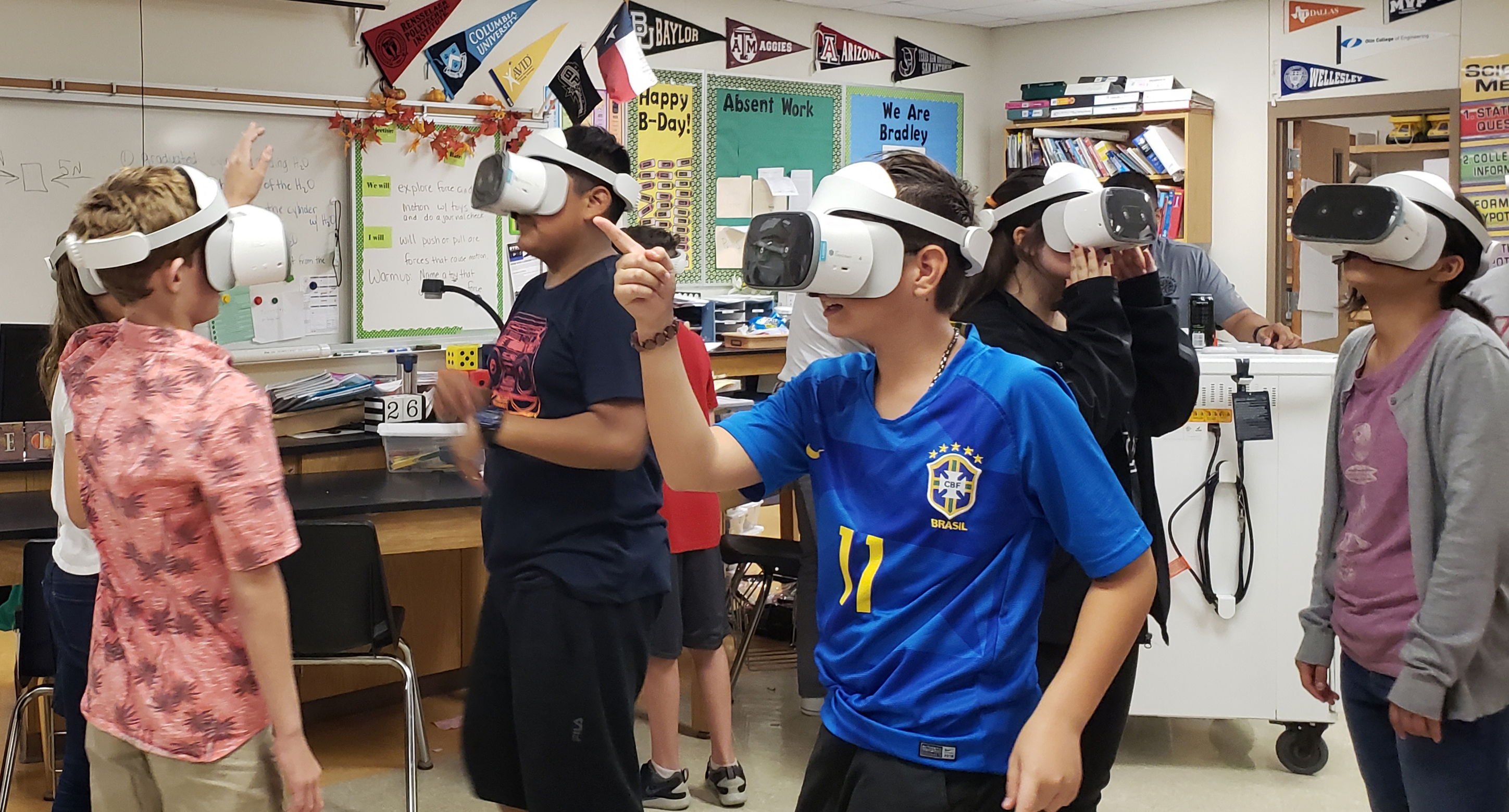 1. Determine whether you require a virtual reality classroom.
Virtual reality is useful for bringing employees from different locations together.

It's also great for simulating situations in fields like sales, communications, and construction. It allows employees to learn how to operate machinery without risking injury. Simulating sales or communication scenarios can also help new employees prepare for the situations they'll encounter on the job.

You can also use 3D models to teach them how to make a product or to represent a concept you want them to grasp.

2. Pick a virtual classroom.
There are two types of virtual reality classrooms: those that require headgear for a more immersive experience, and those that only require a headset and microphone.

You have the option of purchasing separate software and systems or opting for an online Software-as-a-Service (SaaS) solution.

If you want to wear headgear, you'll need to first decide on a platform. Oculus Rift, Google Cardboard, and Microsoft HoloLens are the three most well-known virtual reality companies.

The headgear you'll need to support that platform often determined by the platform you choose. Then you'll need to buy enough headsets for all of your students and teach them how to use them, which will take some time and money but will pay off in the end. The virtual reality program can used repeatedly, it takes less time than traditional training, and the new skills your employees learn will pay off as profit.

The first major virtual reality hardware developer was Oculus Rift. Although their products are most commonly used in video games, we can easily adapt them to training modules. Businesses are already using Oculus Rift for onboarding exercises, safety training, customer service simulation, technical training, and sales education, according to Olive Learning. The Oculus Touch is the most recent update to Oculus Rift technology, and it includes hand controls to improve the experience.

With Virtual Reality, you can feel the rush of throwing your hands in the air as if you don't care.

Google Cardboard is a less expensive alternative that runs on your smartphone. Google Cardboard can engage your employees if you have a training app in mind. Google Cardboard is a great way to introduce virtual reality to your employees if your company has or produces an app. Cardboard is inexpensive enough that many people can use it, making it ideal for companies with a limited training budget.


I originally intended HoloLens for other virtual reality developers, but it quickly became a valuable tool for large corporations to both train and conduct business. Businesses can choose which apps they want to use on the virtual reality hardware with the Commercial Suite, giving you more customization options. The HoloLens is ideal for companies with the budget to match, but with integration across multiple devices and Wi-Fi connectivity, you get what you pay for.

With HoloLens, you can see into the future.

On-line virtual realities
If you go with the online SaaS option, you'll have a lot of options. Second Life, the first virtual reality game, started out as a game but grew into a training and education tools. With 900,000 monthly visitors in 2015, it is still going strong. Let's look at a few more online alternatives.

1. Kaon Interactive is a complete solution based on the SaaS model.
You can opt for full immersion with the headgear, augmented reality with the glasses, or just use the online service.

With a whiteboard option to customize text, images, and environments, you have complete personalization. It has an analytic feature that lets you track user data and trends across multiple devices. That feature appears to gear toward businesses whose customers use their app to conduct business, but we could adapt it for internal use.

The best part about Kaon Interactive is that it includes CRM integration, which allows you to connect your existing software to the virtual reality platform and improve your sales experience.

2. Are you tired of having to call in your out-of-town employees for every meeting?
That issue is no longer an issue thanks to Georama. Georama's mobile video platform and virtual reality platform allow you to see your traveling employees in actual time, while also allowing them to interact with your environment through virtual reality.

You have the option of using an online program, a virtual reality headset, or both. You can either video chat with them or they can log into the virtual reality portal and interact with your office, product, or environment from afar. You can train employees and give them tours without ever leaving your desk before they even arrive at your company.

You can also track users and create and send polls, surveys, and forms using the in-depth analytical features.

Georama has you covered if you need your employees to travel.
There's no need to get out of the house. Their software allows you to travel the world from the comfort of your own office, saving money on airfare and travel fees while also allowing you to meet people in the virtual world. We can tailor georama to your company's travel requirements.

Georama is best for multinational corporations or smaller businesses with employees spread across the country or the globe.

3. Wevr's Transport VR is for you if you're an underdog looking for software to match.
It recently completed beta testing and received positive feedback from the New York Times and the Wall Street Journal. TransportVR is a virtual reality platform for content creators that is available online. It's made for artists, but I can also use it for onboarding, training, sales, marketing, and communication.
It's regarded as virtual reality's up-and-coming YouTube. It's ideal for smaller businesses looking to add a unique twist to their content, and larger businesses looking to expand their marketing platform.

4. Use Eon Reality to combine the convenience
And customizability of an online platform with the quality of professional virtual reality software. You have the option of using their online applications (yes, plural), virtual reality headsets and programs, or a combination of the two.

Eon Reality is ideal for in-house training and content creation. It comes with cloud-based, secure storage, analytics software, and integration with your existing customer or learning management system. You can choose from their library of applications or create your own. We can also import data from your previous onboarding software.

With cross-platform integration, your company's virtual reality presence is never far away. Small businesses would benefit from online applications, while larger businesses would benefit from comprehensive virtual reality platforms.

5. Educate your group
It's time to train your employees on how to use the new software, hardware, and everything in between now that you've got it all. If the developers of virtual reality software are wise, they will include training videos with the software. Taking the time to watch the videos and take part in the demos will pay off in the long run, especially if your employees use the software after we complete the onboarding process.

Onboarding a new employee takes an average of 53 hours of training and $976. Virtual reality can cut your training time in half and save you 33% of the cost.

Virtual reality training reduces the time it takes for an employee to become fully productive, which can take anywhere from one to two years. Employees keep information faster and longer when they practice scenarios using simulations. We have shown traditional classroom learning techniques such as lecture series to be less effective than hands-on learning.

Take part in the game!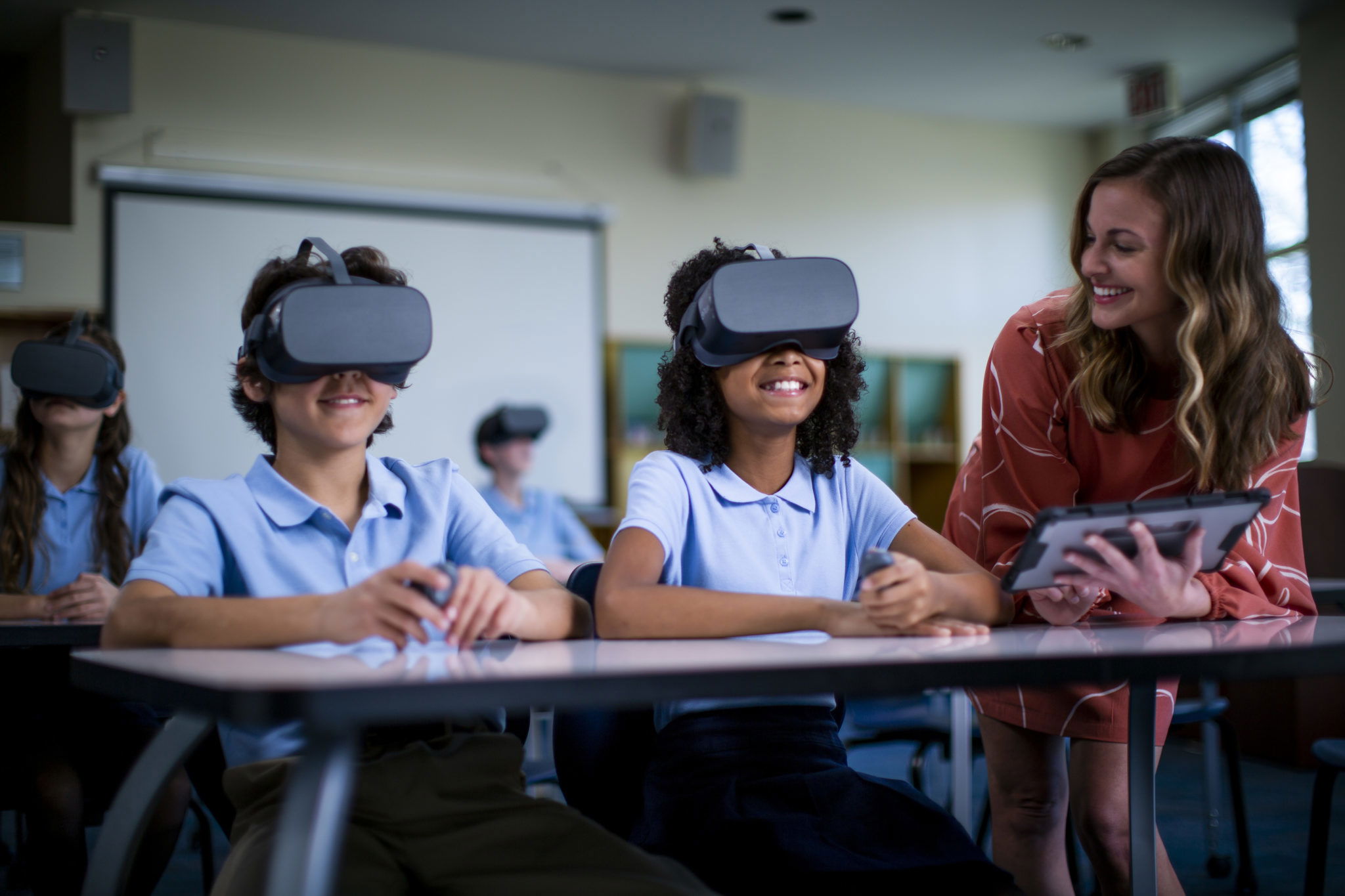 So, do you think a virtual reality classroom is right for you?
Do you want to bring a little of virtual reality into your classroom? You can find more information on virtual reality on this blog, and more learning management tips and tricks from Amit Caesar.

Do you have a cool virtual reality story to tell? Tell us about it in the comments section!
Private customers can purchase virtual and augmented reality products on the world's well-known and largest sites: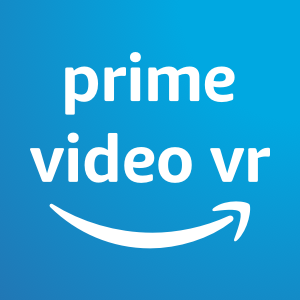 Do you like our news? Give us a 5-star rating and review on Google to show your support for the website.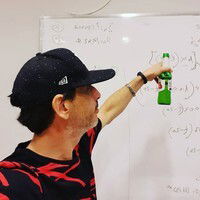 You should also check out the following articles: